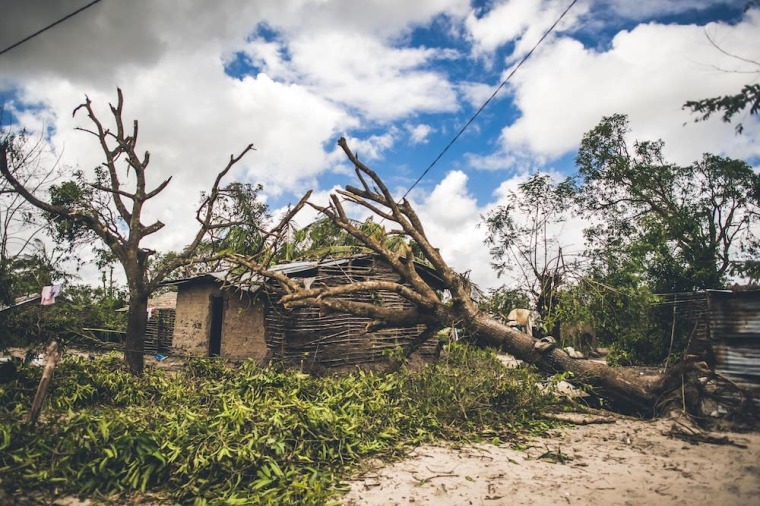 I spent the days and nights camped out at the airport, the only place in town with power and WiFi. It can be hard to imagine life in the aftermath of a natural disaster. Unless you are witnessing the wreckage firsthand, where the number of people displaced from their homes, injured, or dead are not just numbers on a page.
I urge you to grace this moment to let me tell you what it is really like on the ground in Mozambique, before you scroll by or click another headline. Two weeks ago, Cyclone Idai hit the city of Beira in Mozambique. Chances are, you've never heard of Beira. It's a Mediterranean style port city, located in Southern Africa directly across from the well-known island nation of Madagascar. Beira has a town square, a popular beach, Portuguese style restaurants, and a population of more than 530,000 people. And prior to Thursday, March 14, life in this coastal city, by no means a wealthy community, was pretty uneventful. This was a quiet sleepy town that moved very slowly. But now, in the wreck that is left, there is a sense of catastrophic urgency.
The day the cyclone hit, the lives of the people of Beira were changed forever. Picture destructive winds, massive sheets of rain, and a force strong enough to wipe out entire cities. And then—imagine not having the infrastructure that we have here in the U.S. to combat against deadly natural disasters. That is exactly what happened here in Mozambique when Category 3 Cyclone Idai made landfall. Within a matter of hours, winds of over 100 miles per hour destroyed homes, buildings, roads, and almost the entire city. Ninety percent of Beira went underwater after the cyclone hit. Surviving community members are helping clear trees from houses, bail water from kitchens and bedrooms, and clear roads of debris. It's all hands on deck from the locals, government officials and charity workers.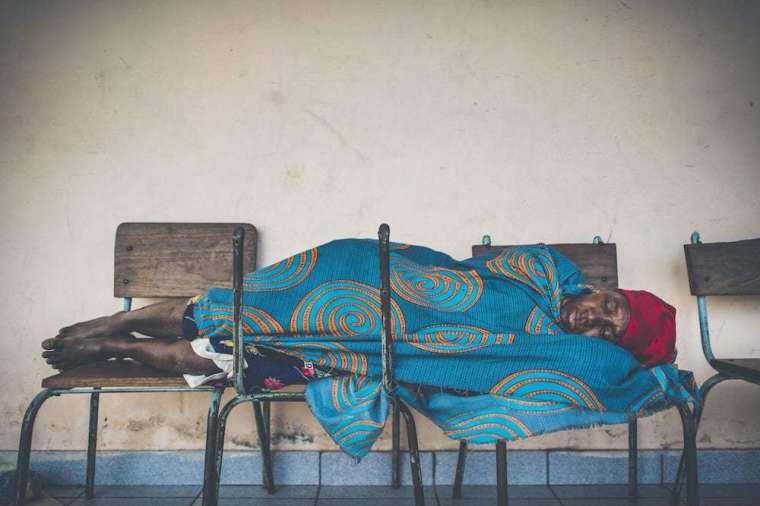 On the outskirts of Beira, the airport is serving as the UN command center from early morning until deep into the night. Journalists, NGO workers, UN actors and navy divers move around the room, working to coordinate efforts to save lives. Every morning starts with a briefing for everyone in the room, announcing how many lives were saved the day before and eliciting a moment of joy that cuts through the tragedy of the situation. Most afternoons find people sitting on floors, working in a large room void of chairs and with a few tables, calling headquarters and writing proposals to fund responses like providing clean water, shelter, and food. The longs days are punctuated by an occasional visit of a high-ranking government official, including the president.
Damage is still being assessed – a massive undertaking when the flooding makes it extremely difficult to travel andthe city remains cut off from the rest of the country. In some places, floodwaters remain at frightening levels, even up to 11 feet, covering the tops of palm trees. We do know that countless lives have been lost, and for the survivors—many now huddled in football stadiums, being rescued in life rafts, or crying for help from rooftops—this is the beginning of a very long and extremely difficult journey back to normalcy.
Food for the Hungry has 160 staff members in Mozambique, including over 100 in the Beira area. This hits home for them. Our staff is 100% African, so in addition to being humanitarian workers in their home countries, they are also victims of the cyclone themselves, losing homes and even family members. Still, they continue to work tirelessly around the clock, assessing preliminary needs and looking to provide life-saving emergency supplies including food, medical necessities, and access to clean water as they walk along side victims of the cyclone.
It's hard not to think of Psalm 46:1-3 at a time like this:God is our refuge and strength, an ever-present help in trouble. Therefore we will not fear, though the earth give way and the mountains fall into the heart of the sea, though its waters roar and foam and the mountains quake with their surging.
We'll continue to walk alongside the Mozambicans as the complications of the cyclone multiply in coming weeks. A cholera outbreak has already been identified, complicated by the lack of drinkable water, increased food insecurity due to the flooded crop harvest, destruction of public infrastructure, and lack of power. We will remain here and will do the work that needs to be done to save lives, working alongside partners like the World Food Programme and Dutch government. But it will take the support and resources of many to ensure that food and water, housing and medical aid, can be provided to those who are suffering.
It's easy to say the people in this area of Southern Africa are suffering from unimaginable circumstances, but please don't. Because these circumstances are very real. I ask you to make an effort to imagine the situation and the people a world away who so desperately need our help. We are all connected. By reaching out to our fellow global citizens in need, we will offer aid and hope as we help them get through this dark time to brighter days.
Shep Owen, Senior Director of Relief and Humanitarian Affairs for humanitarian organization Food for the Hungry, has worked in international development for close to 20 years and is currently on-the-ground in Mozambique to assist in the aftermath of Cyclone Idai. Find more information here.