Evangelicals Oppose Drilling in the Arctic Refuge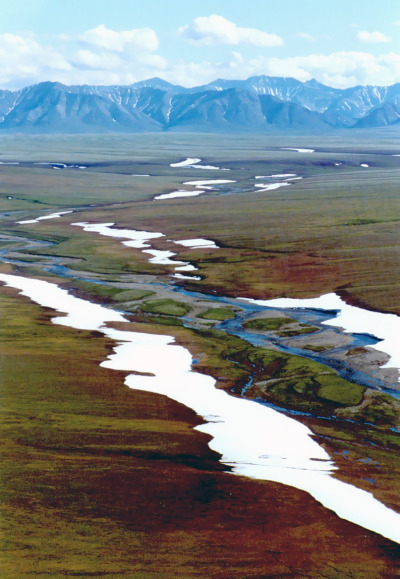 Over 16,000 pro-life Christians have recently signed a petition asking that the Arctic National Wildlife Refuge be protected from drilling. The reason we are speaking out is because we are "called by God to be a steward of America's majesty." And the Arctic Refuge is one of the most majestic places in our nation.
Unfortunately, the Arctic Refuge has never been more imperiled. After four decades of attempts, last year drilling proponents succeeded in attaching an amendment allowing drilling to a must-pass spending bill. Even past staunch Republican defenders of the Arctic Refuge voted the wrong way this time.
Before the Trump Administration can open the Arctic Refuge to drilling, the Bureau of Land Management (BLM), the federal agency in charge, has to seek comments from the public — and that's what over 16,000 of us provided with our petition.
Our stance is simply put: we oppose drilling in the Arctic Refuge and have committed ourselves "to preserve and protect the pristine lands God has given us." Why?
The Arctic National Wildlife Refuge is our nation's largest wildlife refuge. More than 200 types of resident and migratory birds nest and rest there, with those that migrate flying to all 50 states and six continents. Thirty-seven land mammals live in the refuge, ranging from the tiny Pigmy shrew, weighing 1/10th of an ounce, up to the bull moose, weighing nearly 1,400 pounds; in between you have all three North American bears, the Arctic and Red foxes, lynx, mink, river otters, and caribou. It is the latter, specifically the porcupine caribou, which is of particular concern. Drilling could significantly impact their existence, which is growing more precarious. Canada has labeled them "threatened."
But this land is so remote, why should we even care? Hardly anyone in the lower 48 states will ever visit the Arctic National Wildlife Refuge.
For evangelical pro-life Christians, the question is not whether we personally will ever enjoy the beauty and majesty of this remote part of our national heritage. Rather, the question is whether we will be faithful to God's command to be good stewards of His creation, and as citizens support the protection of this wildlife refuge.
Genesis 1 and 2 teach us all we need to know to be stewards of God's creation, and yet it is still news to many Christians and others of good will. Genesis 1:26 (NRSV) states
"Then God said, 'Let us make humankind in our image, according to our likeness; and let them have dominion ...'" over the rest of creation.
In Gen. 2:15 we read:
"The Lord God took the man and put him in the garden of Eden to till it and keep it."
God made human beings in His image to be rulers in His stead, to image or reflect how He would rule. And what type of rule are we to have? A selfish, despotic kind where we act as if everything belongs to us to be used up to fulfill our selfish desires? The Bible says absolutely not! God's Son, Jesus, showed us what it means to be the true image of God (Col. 1:15). We are to do so not as despots, as toddlers with power, but as spiritually mature servant-stewards reflecting God's love. God blessed all of His creation and declared it good, providing for all of His creatures what they need to live the lives He intends for them (Ps. 104). We are keep it safe (Gen. 2:15).
In our nation's history we have made halting steps towards biblical stewardship. In 1852 a European American by the name of A. T. Dowd stumbled into a grove in California with some of the oldest living things on the planet – giant Sequoias. The response? Wonder? Awe? They began to chop them down. From then on whole groves were cut until the mid-1950s.
Even at the time the felling of these ancient giants was decried, and helped give impetus to the preservationist movement, which in turn gave rise to one of America's greatest ideas that has since spread around the world: our National Parks. Our nation began protecting parts of God's creation that nearly all of its citizenry would never see. The protection of the Arctic National Wildlife Refuge is part of this noble tradition of being good steward's of God's creation.
So let's keep this particular garden, the Arctic National Wildlife Refuge, safe from drilling.
Rev. Mitch Hescox is the President & CEO of the Evangelical Environmental Network. He lives in New Freedom, PA.