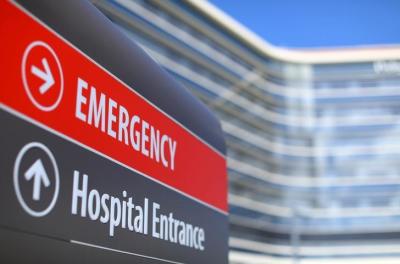 Even though America's health care system is still in crisis, headlines have taken a backseat to other news. Regardless of the coverage, more than 1 million people are dropping off the rolls of the "Affordable" Care Act this year alone. Given high premiums, some people are choosing instead to purchase catastrophic plans, but it's becoming clear that such plans don't cover what many believe they do.
American health care becomes more expensive year after year, while at the same time, insurance companies make billions of dollars annually. Additionally, Americans' taxpaying dollars are being used as a gift to insurance companies just for participating in health insurance exchanges. Health care coverage is covering fewer and fewer things, with higher and higher deductibles, while more and more doctors and hospitals are electing not to perform certain surgeries and other procedures based on diminished reimbursement from the government and insurance companies.
Also, keep in mind that patient privacy has been compromised to the point of no return. Medical records, children's DNA and other very personal information now represent a free-for-all for other state and federal agencies to obtain. Such data, of course, is being shared freely with other government agencies and private government contractors for various research purposes. If you think I'm exaggerating, I suggest you read the new book, "Big Brother in The Exam Room" by Citizens' Council for Health Freedom's Twila Brase.
After about 18 months of research and examining health care sharing ministries, along with a couple of months of convincing my wife—who is a registered nurse—that we needed to do this, signing up for a Christian health care sharing ministry is the best thing we've ever done for our health care and our pocketbook.
The premise of health care sharing, as well as the organization it takes to be a successful ministry, is nothing short of amazing. Knowing the essentials of health care sharing brings us to a realization of what it must have been like in those early days of the Book of Acts when no one—including widows, orphans and the sick—lacked for anything. They shared among themselves, took care of each other, and made sure brothers and sisters in Christ were not in need.
Health care sharing is only a microcosm of how the early Christians lived. Yet, for us as health care sharing ministry members, the peace of knowing that our health care burdens will be shared among other believers gives us a glimpse into the early church. It's so satisfying knowing that we can go to the best doctors in the best hospitals in the country without any question, and without apprehension our care will be "shared" because of our brothers and sisters in the faith.
There are Christians today without insurance who haven't yet learned that joining a health care sharing ministry can save them from catastrophic debt caused by an unexpected illness. God's plan for health care is clearly laid out all through Scripture. In one verse His word reminds: "Bear ye one another's burdens, and so fulfil the law of Christ" (Galatians 6:2 KJV).
God's plan has been around infinitely longer than any insurance company. Unfortunately, the notion of Christians sharing each other's burdens—especially health care expenses—seems far more difficult for Christians to embrace than the notion of a worldly plan. Rather, many will instead choose a plan filled with corruption, greed, security risks, regulatory burdens and exorbitant costs—while also reducing their benefits.
I continue to be amazed how many Christians are willing to spend an extra $200, $500 or even much more per month on health insurance. My wife and I have been a part of Samaritan Ministries International, one of the nation's leading health care sharing ministries, for the past three years. Not only have we saved more than $1,000 a month over the cost of health insurance, we have total control over the quality of our health care.
There is no one sitting in an insurance company's ivory tower—or worse yet, the marble halls of Capitol Hill—telling us what to do, while also telling our doctors how to care for us and how much they will be paid to do so. Take the time to examine the benefits of health care sharing ministries like Samaritan Ministries; it won't be long before you decide to adopt God's plan. Each month, Samaritan facilitates the sharing of more than $27 million in medical expenses. And each month, the Body of Christ comes together for the good of each other. It is an amazing thing to watch.
Dan Celia is president and CEO of Financial Issues Stewardship Ministries, Inc., and host of the nationally syndicated radio and television program "Financial Issues," heard daily on more than 650 stations across the country and reaching millions of households on several TV networks. Visit
www.financialissues.org
.