Is It Fair? Boys Identifying as Girls Breaking Records in Sports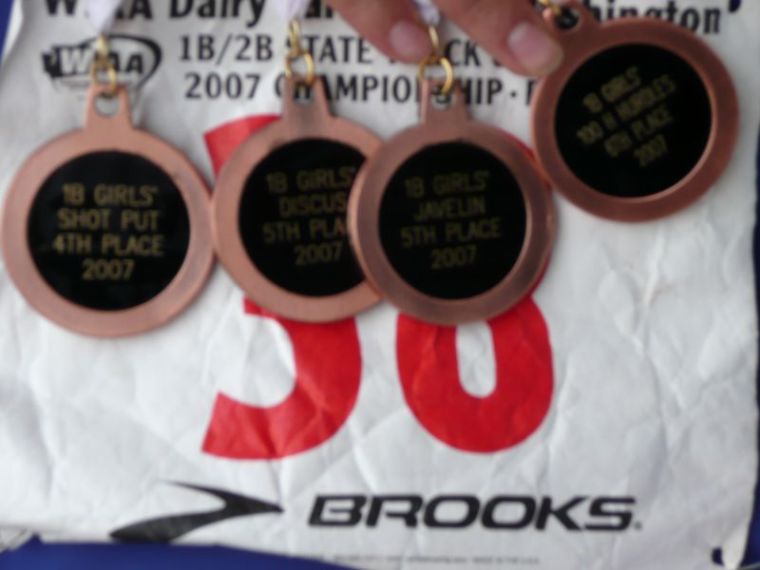 I became enamored with Track & Field when my son was in high school. His rural school wasn't competitive in football and basketball, but true athleticism could shine in the individual sporting events in track and field competition. That was 10 years ago.
Now you're able to become a record breaker if you're a boy competing as a girl. In state competitions, new records are being set in girl's track and field events. Some of the fastest times are now attached to names of girls who are boys by birth. This is the reality for transgender youth seeking a place to compete as they transition from their gender of birth.
In a recent case, two boys, identifying as girls: Terry Miller, and Andraya Yearwood, stood on the winner's platform after setting records at Connecticut's outdoor championships. Interestingly enough, neither athlete has officially begun transitioning from male to female. In order to compete as a girl, the athlete only needs to self-identify as one. Hormonally and physically, they are as male as they have been since birth.
Even more interesting, Terry Miller competed as a boy earlier in the season, and his recorded times as a boy wouldn't have placed him high enough to compete at the state level. But he certainly could as a girl.
Don't risk calling this unfair, you could be labeled a bigot. But this goes further back to when I was in high school—circa 1972. By congressional decree Title IX became the law of the land. Up until that time more funding and opportunities went towards boys' athletic programs. Undoubtedly, the legislators couldn't foresee a day when their efforts to bring equality to both girls and boys, would be used to allow pre-transgendered athletes to compete unfairly.
During the Obama administration, a national directive was sent to public schools interpreting the word "sex" in the Title IX to include "gender identity". This was not the original intent of the law. Even though the Trump administration has rescinded this directive, 17 states still require transgender females to be treated no differently than biological ones. Sorry girls, for some of you the opportunity to win won't be yours. But we've heard this most of our lives: life isn't fair—you're just learning it in sports—where the rules used to keep things fair.
Karen Farris served in the crisis pregnancy ministry — traveling thousands of miles and speaking to over 10,000 students about their life choices — for nearly a dozen years. She became a grant writer and helps find resources for projects that serve those in poverty, mainly children. She's been a blogger since 2010 — 
Friday Tidings
 — sharing stories of faith, life, and purpose to give hope in a hurting world.