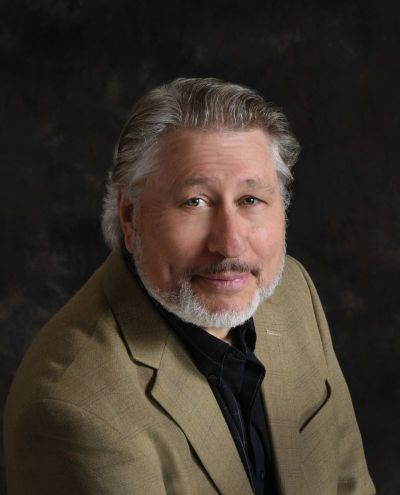 When I started writing my Trevor Black fiction series more than two years ago, I had already been researching the shift in cultural attitudes towards occult activity. It was clear that the shadowy world of the supernatural was no longer just America's entertainment preference in movies, picking a horror flick for instance rather than a romantic comedy or the newest installment of a super hero franchise. General acceptance of the occult as an acceptable worldview seemed to be increasing exponentially. So it wasn't a jaw-dropper when Smithsonian magazine featured voodoo as its cover story last summer, treating it in warm, cozy overtones, referring to its practices as "the theater of the sacred." "Sometimes," the article explained, "religions evolve, too."
The Smithsonian piece had particular interest to me because my novel The Empowered, releasing this month, has voodoo mixed into the plot. To put an even finer point on it, the story begins with a federal prosecutor in Washington, D.C. who dies immediately after receiving a voodoo hex. What are the odds, you ask, that those kind of occult practices could actually flourish in the elite corridors of our nation's capital? Better than you might think. Take Sally Quinn, for instance, a celebrity fixture in Washington and wife of the late Ben Bradlee of Watergate fame who was editor at the Washington Post. She was a style writer herself for that paper and continues to contribute to its blog, OnFaith. When she recently published her memoir, a media flurry followed and with good reason. In the book, Ms. Quinn revealed her intense occult involvement, complete with her employment of voodoo followers and instances of her casting hexes and curses herself. Quinn asserts that several of her targets died as a result.
These are not anomalies, but part of an escalating trend toward a view of spirituality that is immersed in the supernatural but has little interest in Biblical Christianity. As I write this piece, a news outlet has reported on a popular eBay site that specializes in occult objects, including the macabre sale of rosy-cheeked dolls that are advertised to contain the "spirits" of dead children, promising paranormal benefits for the buyer. That online site has more than 300 positive customer reviews. The headline in freelance journalist Alden Wicker's recent column in the online site, Quartz, reinforces my point. She writes, "Witchcraft is the perfect religion for liberal millennials." Wicker details the growing commercialism of the occult for a young generation disenchanted with orthodox Christianity, and points out the popularity of spell-casting kits, the growth of pagan covens and a witch site on Instagram that boasts 360,000 posts.
The rise of this new, dark form of "spirituality" corresponds to a trending decline in traditional forms of faith. In 2011 the Pew Research Center reported that some 18 percent of the American population identified themselves as "religiously unaffiliated," an all-time high. By 2017 that category had grown to 25 percent. Interestingly, in the 2011 survey, among those who declared themselves nonreligious or even atheist, a percentage of those nevertheless viewed themselves as "spiritual." This new mysticism – whether we call it pagan, occult, or dark magic – rejects belief in a God of personhood Who communicates propositional truth through His word, the Bible. In other words, it defies the view of God articulated in the apologetic of Francis Schaeffer, who argued the case for a God Who "Is There And He Is Not Silent." This new mystical god-force is nebulous, shadowy, subjective, and occult. In other words, it is not new at all, but is as ancient as Scripture. Moreover, it is antithetical to the Gospel.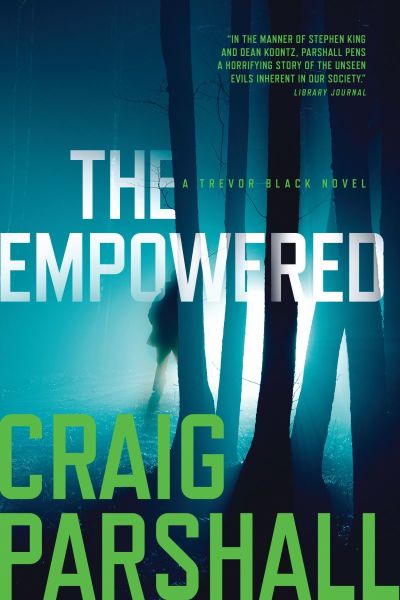 In the 19th chapter of Acts we read of Paul's ministry outreach into the heart of the pagan, demonic environs of ancient Ephesus where practitioners of the dark arts where plentiful. But when they confessed faith in Christ, those former occultists publicly destroyed their books of incantations and black magic. They knew that their former dark mysticism was irreconcilable with their faith in the resurrected Jesus. If ever there was a time for Jesus followers to know what they believe, and why, and to speak the objective, truth of Scripture in love to a confused culture, it is now. Acts 19:20 provides us with a window, showing us the reason for such a victorious conversion of occultists in first century Ephesus: " ... the word of the Lord was growing mightily and prevailing." May it be so in our time.
Craig Parshall is a best selling fiction author who serves as Special Counsel to the American Center for Law and Justice in Washington, D.C. His next suspense novel, The Empowered, is his 13th and will be released by Tyndale Publishing House in January 2018.