Stop the Net Neutrality Hysteria
I wonder when technology giants will finally get transparent about their bias against conservative and Christian viewpoints and the lengths to which they have gone to gag them.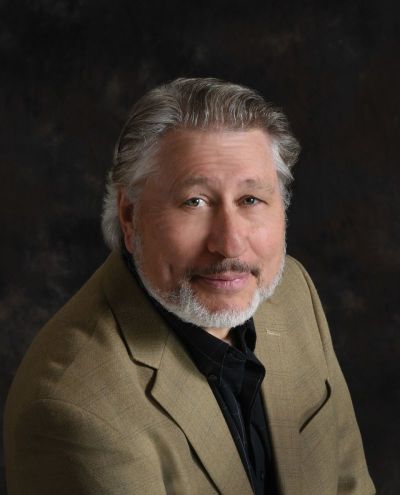 The order of the Federal Communications Commission (FCC) abandoning "net neutrality," the heavy-handed federal rules that micromanaged the way telecom companies give us internet access, is now official. Those rules are set to expire April 23. This has caused hysteria from Silicon Valley and liberal advocates who act as if the internet is doomed. The debate has also sparked threats of violence. The soft-spoken, policy-wonk Ajit Pai, Chairman of the FCC, has a Homeland Security detail because of a storm of threats against him and his family. Congressman John Katko received a voice mail message indicating that if he didn't vote to override the FCC's order and restore net neutrality, "I will find you and your family and I will kill you all." The caller, Patrick Angelo, has since pleaded guilty to the federal charge of interstate communication of a threat.
Media headlines haven't helped. Here are a few: "Mass protests for Net Neutrality Planned;" "Cyclist Protests Net Neutrality [order] by 'Throttling Traffic Outside the FCC;" "Ending Net Neutrality Could Harm Science;" "Destroying Net Neutrality will Hurt Artists." The online publication eWeek noted tongue-in cheek that this howling is akin to "the world coming to an end."
Those hysterics are meritless, but worse, they create an illusion that distracts from the true reality of online free speech suppression, something that threatens us all.
To appreciate that, here is the net neutrality backstory. Those were rules imposed under the prior Administration regulating the network management decisions of Internet service providers (ISPs) like Comcast, Verizon and AT&T, who provide Internet access for a fee. If we think of the Internet as an interstate freeway, then the ISPs are tollbooths where we pay to ride the Internet highway.
Net neutrality under the prior Administration's FCC prohibited those ISPs from restricting traffic on the web, and also from giving "faster lane" data service for those willing to pay more (imagine a regulation that outlaws the fast-pass systems used in most big city expressway as a parallel example). Both ideas of the prior FCC were wrong-headed. The "no blocking" mandate was a solution frantically searching for a problem, because ISPs didn't block net traffic because of the quality or viewpoints of the content, but only (and rarely) because of the quantity of the traffic. The few scant examples had to do with high data users, like music file sharing and video sites, which slowed down traffic for the other customers.
Regarding the prohibition against "faster lanes" on the Internet for higher fees, think about our cell phones. If we want higher data limits, we pay more. The FCC's decision restores commercial reality to how ISPs operate and what customers can reasonably expect. In that regard, note that the FCC's recent order still requires ISPs to be publicly "transparent" about the way in which they manage access of their customers to the Internet so we can all understand what those companies are, or are not, providing in terms of access to the web. Meanwhile, competition among ISPs should act as a ceiling on fees.
In the midst of this, there is a real threat to free speech that net neutrality rules and its supporters have ignored, having nothing to do with ISPs. Acts of viewpoint suppression have been committed by social media sites and web platforms like Facebook, Twitter, Google, Apple and Amazon that operate on the "edge" of the Internet highway – a little like service plazas on interstate toll-ways – thus they are labeled "edge providers" or "edge services." Those tech companies have been relentless in ostracizing conservatives and Christians in particular.
Here are just a few examples. Apple stripped Chuck Colson's Manhattan Declaration from its iTunes app store because of its theology on marriage and religious freedom. Facebook blocked the pages of Gov. Mike Huckabee because of his support of traditional marriage and Fox's Todd Starnes because of his humorous comments in support of the NRA and TV's home cooking host Paula Deen. It's blocking of an ad for a pro-life documentary by Dr. Alveda King, Martin Luther King's neice, was latter reversed only after public embarrassment. Google's YouTube blocked conservative radio host Dennis Prager's video lessons from his PragerU site. Twitter banned a political ad from Republican congresswoman Marsha Blackburn that criticized Planned Parenthood, and evidence shows that Twitter uses "shadow banning" against politically incorrect viewpoints. Amazon has used the Southern Poverty Law Center's left-leaning "hate group" list to discriminate in its online charity program against legitimate Christian ministries.
Intriguingly, there is, deep within the FCC's lengthy order rolling back net neutrality, a paragraph that underscores this free speech problem. Those social media "edge providers," wrote the FCC, are the ones "more likely to block content on viewpoint grounds."
Given that, I wonder when those technology giants will finally get transparent about their bias against conservative and Christian viewpoints and the lengths to which they have gone to gag them. If they don't, who knows – perhaps the federal agencies will direct their regulatory authority at them. If that happens, brace yourself for the hysterical cry that that will issue forth from Silicon Valley, not for the wont of regulation, but because of it.
Craig Parshall is Special Counsel to the American Center for Law and Justice in Washington and a fiction author whose novels often feature technology issues. The Empowered, his most recent, deals with the "dark web." His opinions here are solely his own.