The Bible Offers a Blueprint for How Men, Women Should Work Together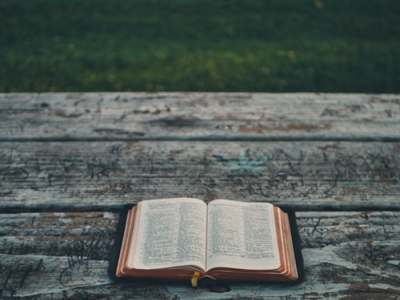 In these days of #MeToo and #ChurchToo, after Bill Hybels and Paige Patterson have very publicly fallen from lofty perches in the Evangelical world, let's turn to a Bible story written more than 2,500 years ago for a blueprint for productive relationships between men and women.
The Book of Judges offers a timeless example of a man who rises above culture to dignify and partner with a strong woman. In a welcomed twist, the woman agrees, loves it, and celebrates the partnership. This victory of a man and woman actually working with each other versus against each other gives a clear reflection of what God wants to do right now in the Body of Christ to defeat evil and advance His purposes.
The main character is a woman named Deborah. She is unique among the women of faith in the Bible in that she was the first (and only) female ever called by God to lead the people of Israel. Serving as both a prophet and judge, Deborah was called in a difficult time; the Israelites were being cruelly oppressed by King Jabin of Canaan and desperately pleading with God for deliverance. The Lord answered, telling Deborah to call on and send a man named Barak to battle against the powerful Canaanite commander Sisera. What follows is a tense and prophetic parable for what I call the "dangerous good" revolution of men, committed followers of Christ who are willing to take the risk of confronting the evil around them.
Deborah summons Barak and issues her request. Barak agrees but gives her a condition that she must meet before one sword is drawn. He looks right at her and says, "If you go with me, I will go; but if you don't go with me, I won't go."
What a moment! If you think bringing a woman into the field of battle is a big issue today, imagine a time when it was incomprehensible. But Barak rose above a mountain of cultural, historical, political, and professional obstacles to proactively invite a strong woman into partnership for God's higher purposes and for the sake of others. It was counter-cultural and not considered "manly" in his time. Deborah hesitates, takes a deep breath, agrees, and together they proceed to execute a plan that would free the Israelites and defeat the enemy.
Peace is secured for the next 40 years.
Barak answered Deborah's call to work together for God's purpose, he obeyed God's plan and demonstrated a version of masculinity that today's men can learn from in three ways.
Lesson One: Be Humble
Men need to recognize they are not islands. We need help — female help. Barak wouldn't go to war without Deborah's involvement and spiritual wisdom. Although he led the battle, he viewed her presence and mind as vital to securing victory. What a great message to her: "I am not going unless you go with me." Shoulder to shoulder they approached the battle lines, and back to back they went into the fight — the prophet praying, watching, and advising alongside the warrior amid the sound of clashing metal. The clear message to Deborah: I need you!
Lesson Two: Don't Grumble the Opportunity Away
Barak accepted Deborah's call to face a powerful and daunting opponent. It was a moment of decision for him; he could have rationalized, grumbled about the numbers (the enemy had more chariots), and excused himself from consideration. But he didn't. Instead, in faith, he looked for the God-opportunity within this challenge. He acted like a man and did the smartest thing he could have possibly done — he invited a smart, spiritually strong, and wise partner into the battle plan.
Lesson Three: Know Thyself
Barak knew his strengths and weaknesses. His strength was leading men, but he did not have the wisdom or connection to God that Deborah did. He was a general; she was a judge and prophet. He saw her strength and decided to put it to work right alongside his.
The next time you feel like you are facing a challenge alone, be secure enough in your own masculinity to partner creatively with a strong woman God has placed in your life. Together you can win a bigger victory than you ever could achieve by yourself.
That's good to remember in these tumultuous times.
Taken from Dangerous Good: The Coming Revolution of Men Who Care by Kenny Luck. Copyright © 2018. Used by permission of NavPress. All rights reserved. Represented by Tyndale House Publishers, Inc.