The pornification of America: How young girls are being groomed by sexual predators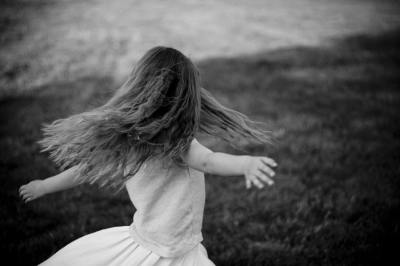 What can we do to protect America's young people from sexual predators?
That's the question I keep getting asked by people who, having read my article on the growing danger of young boys and girls (some as young as 9 years old) being bought and sold for sex, want to do something proactive to stop these monsters in their tracks.
It is estimated that the number of children who are at risk of being trafficked or have already been sold into the sex trade would fill 1300 school buses.
While those who seek to buy young children for sex come from all backgrounds, races, ages and work forces, they do have one thing in common: 99% of them are men.
This is not a problem with an easy fix.
That so many children continue to be victimized, brutalized and treated like human cargo is due to three things: one, a consumer demand that is increasingly lucrative for everyone involved—except the victims; two, a level of corruption so invasive on both a local and international scale that there is little hope of working through established channels for change; and three, an eerie silence from individuals who fail to speak out against such atrocities.
Sure, there are things that can be done to catch those who trade in young flesh: police need to do a better job of training, identifying and responding to these issues; communities and social services need to do a better job of protecting runaways, who are the primary targets of traffickers, and educating parents and young people about the dangers; legislators need to pass legislation aimed at prosecuting traffickers and "johns," the buyers who drive the demand for sex slaves; and hotels need to stop enabling these traffickers, by providing them with rooms and cover for their dirty deeds.
However, these are reactive responses to a menace that grows more sophisticated by the day.
We need to be preemptive and proactive in our understanding of the threats and smarter and more sophisticated in our responses, as well.
What we are dealing with is a culture that is grooming these young children, especially young girls, to be preyed upon by men.
All of those screen devices being passed along to children at ever-younger ages? They have become the sexual predator's primary means of gaining access to young people, and it's primarily happening online.
Indeed, video games such as Minecraft and Fortnite, social media apps such as TikTok and Instagram, and online chat forums have become "hunting grounds" for sexual predators.
This is the new face of how predators are grooming young girls (and boys) to be trafficked, molested and raped. However, it starts much earlier, with a culture that has brainwashed itself into believing that sexual freedom amounts to a Super Bowl half-time show in which barely-clad women spend 20 minutes twerking, gyrating (some of it on a stripper pole) and showing off sexually provocative dance moves.
This is part and parcel of the pornification of American culture.
"Pop culture and porn culture have become part of the same seamless continuum," explains theatre historian and University of Illinois professor Mardia Bishop. "As these images become pervasive in popular culture, they become normalized... and... accepted."
Screen time has become the primary culprit for the oversexualization of young people.
Little wonder when 8-to-12-year-olds spend almost 5 hours daily on screen media (teens rack up nearly 8 hours on screen devices) and that does not include time spent using those devices for school or homework.
A good chunk of that screen time is gobbled up by YouTube, which has been repeatedly red flagged by watchdog groups for peddling violent imagery, drug references, racist language and sexually suggestive content at young viewers.
Music videos overwhelmingly contain sexually suggestive materials, and with the advent of portable technology, children's television and music are often unmonitored by parents or guardians. In fact, one study found that more than 80% of parents have caught young children repeating offensive lyrics or copying "porn-style" dance moves after being exposed to explicit pop music.
Numerous studies have found that exposure to sexual content in music, movies, television, and magazines accelerate adolescent sexual behavior: this is how young people are being groomed for sex by a predator culture.
How we got to this place in time, where children are sexualized at an early age and trotted out as easy targets for all manner of predators is not really all that hard to decipher, but it requires a certain amount of candor.
The sexualization of young children is part of a larger continuum in America that runs the gamut from sexualized entertainment, the glorification of a pimp/ho culture, and a billion dollar sex industry built on the back of pornography, music, entertainment, etc., and ends with these same young people being bought and sold for sex.
That this issue continues to be treated with a shrug, especially by those who claim to care about the state of our freedoms, is not only surprising and unnerving but also dangerously oblivious.
Like so many of the evils in our midst, sex trafficking (and the sexualization of young people) is a cultural disease that is rooted in the American police state's heart of darkness. It speaks to a sordid, far-reaching corruption that stretches from the highest seats of power (governmental and corporate) down to the most hidden corners and relies on our silence and our complicity to turn a blind eye to wrongdoing.
You don't have to be a parent to care about what's happening to our young people. Likewise, you shouldn't have to subscribe to any particular political viewpoint to recognize and be alarmed by the authoritarian trajectory of the nation.
Those concerned about the emerging police state in America, which I detail in my book Battlefield America: The War on the American People, should be equally concerned about the sex trafficking of young girls (and boys) and the pornification of America: they are two sides of the same coin.
As Aldous Huxley explains in his introduction to Brave New World:
As political and economic freedom diminishes, sexual freedom tends compensatingly to increase. And the dictator (unless he needs cannon fodder and families with which to colonize empty or conquered territories) will do well to encourage that freedom. In conjunction with the freedom to daydream under the influence of dope and movies and the radio, it will help to reconcile his subjects to the servitude which is their fate.
Constitutional attorney and author John W. Whitehead is founder and president of The Rutherford Institute. His book Battlefield America: The War on the American People is available online at www.amazon.com. Whitehead can be contacted at johnw@rutherford.org. Information about The Rutherford Institute is available at www.rutherford.org.