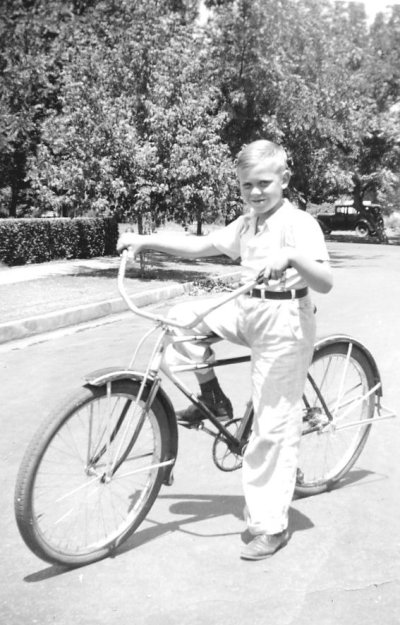 He never became a father in the conventional way—fatherhood came packaged with a wife and a nearly teenaged son.
Transitions are never easy—ask anyone who has blended a family.
And some heart therapy was needed for this aging bachelor, now dad, and a boy who left behind tree-lined streets that were perfect for riding his bike with friends.
In what seemed like an instant, the old life was gone, and the new one was, well, tough.
Now this new father and son faced one another across a huge barn. Chores included hauling buckets of grain.
But the boy had never carried anything that heavy and he slopped grain over the sides. The new father told him to go slower and carry less until it got easier.
It was like that—they both had to go slower and carry less expectations while they adjusted to this father-son thing. The boy's life was a thousand miles away from everything he'd ever known.
Yes, he needed to go slow.
The family dutifully drove 15 miles along rural roads every Sunday to attend church. Even though the father didn't read an advice book on fathering, he knew his heavenly Father loved unconditionally—which this new dad tried to do.
Eventually those buckets of grain got easier to carry—and their relationship got easier too. The son graduated high school and then college. He married and became a father too.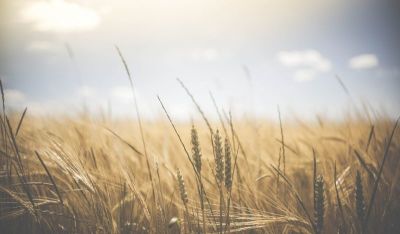 That's when the lessons the son had learned from his step father, came back. And yes, he became more thankful that God provided the real father he needed, when he needed him most.
I'm thankful too, because that father and son were my grandpa and dad.
Happy Father's Day to all those who father in our world—all the dads, stepdads, uncles, brothers, coaches, teachers, and mentors. We need fathers and father figures. Tomorrow's fathers will be better because of you.
Karen Farris served in the crisis pregnancy ministry — traveling thousands of miles and speaking to over 10,000 students about their life choices — for nearly a dozen years. She became a grant writer and helps find resources for projects that serve those in poverty, mainly children. She's been a blogger since 2010 — 
Friday Tidings
 — sharing stories of faith, life, and purpose to give hope in a hurting world.