The Third Way Is Less About Power or Fear - It's More About Relational Values and Finding Hope
I often look at how the church responds to what goes on and how it reacts, and what I sense is fear. But hope gives perspective.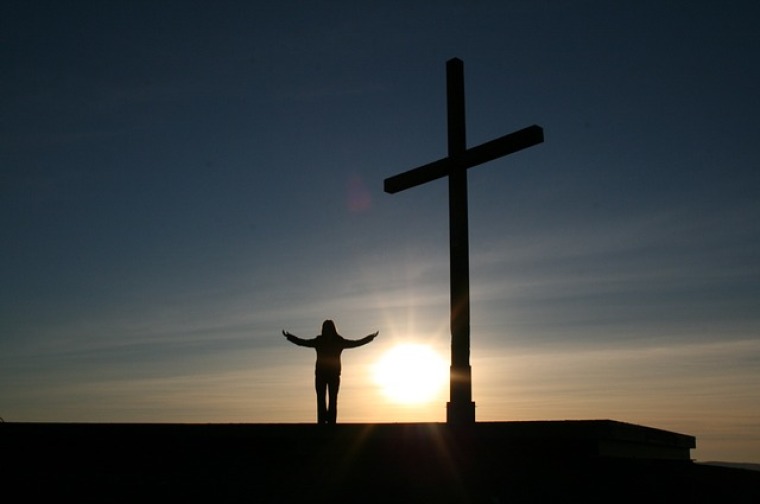 The third way is neither Democrat or Republican. It is less about politics and more about relational values. How do we best live together and honor God? There are core values that drive this perspective. In the next series of posts, I will look at three terms reflecting the core values at the center of the third way. These terms give perspective to the third way, our lives and the circumstances around us. These terms come from passages that summarize the faith with a single word. The first term is hope.
In 1 Peter 3:15 believers are urged in the midst of their engagement to set Christ apart as Lord in their hearts and always be prepared to give a defense for the hope that is in us. The believers' life centers around the divine hope that gives them comfort in the midst of the world's chaos. In fact, the previous verse says believers may well suffer for doing what is right, but the one reaction they are not to have is to be terrified or shaken by those who do such things. To be honest, I often look at how the church responds to what goes on and how it reacts, and what I sense is fear. But hope gives perspective. It tells us our identity and hope reside in our secure relationship with God in Christ.
Many people place their hope elsewhere. It may be in politics, power, possessions or patriotism, but Peter says the north star for the believer is hope. The fact that hope resides in us means it has our hearts and souls. It means we care about how we represent God in the world and how he stands with and behind us, even in the face of injustice. It also means we are able to prioritize our passions in terms of our walk of faith and how much weight we place on the circumstances around us.
We reside in hope because we know that ultimately it truly awaits us in God's presence and return. In other words, hope shapes perspective and works as a lens that keep us from exaggerating the often contentious situations our culture throws our way. The one thing we are called to defend in our engagement is our hope. It is a hope we are to invite others into experiencing because the things that truly last reside in what God has done through Christ. The third way is often different, and hope is one of the reasons why.
Dr. Darrell L. Bock is Executive Director for Cultural Engagement at the Hendricks Center at Dallas Theological Seminary as well as Senior Research Professor of NT Studies. He is an author or editor of over 40 books, including a New York Times Best Seller in non-fiction. He is host of the Seminary's Table podcasts (voice.dts.edu).