Third Way Values: Mercy/Forgiveness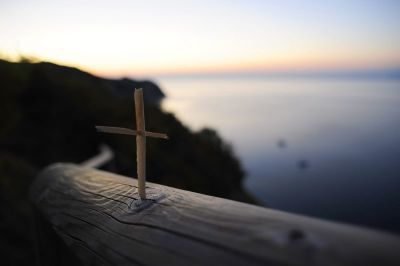 The gospel is about invitation out of a bad situation. The entire point of the gospel story is that Jesus died in order to pay for sin he did not commit but that we did. He bore the penalty for us. Those who trust in him and his work gain the benefit of that provision by receiving the grace and mercy of God extended to us. Being the beneficiaries of grace, we are called to mirror that grace to others, never forgetting where we came from and that what we have gained was received not through any intrinsic merit we had, but because of God's gracious work through his Son. The call of the gospel is to invite others to experience this grace with the cleansing and forgiveness it gives to those who embrace the need and accept the gift of life and enablement it contains.
It can be hard in these combative times to remember this core principle of our own walk and life as believers as we interact with others who do not share our faith. Yet Jesus taught this as a core value in the central portion of his Sermon on the Plain (Luke 6:27-36). In this passage Jesus says this about how we should seek to treat all people in a context where he also calls on us to extend a distinctive love, even including our enemies. He said, "But love your enemies, and do good, and lend, expecting nothing back. Thenyour reward will be great, and you will be sons of the Most High,because he is kind to ungrateful and evil people. Be merciful, just as your Father is merciful." (NET) The key point here is that Jesus is calling us to model the way God treats others, even those who are ungrateful or evil.
Jesus tripled down on this approach to life in a parable in Matthew 18:23-35 and from the cross. The parable emphasizes that we should be willing to forgive because we have been forgiven a great debt. We are called to be characterized by a willingness to forgive because we have been forgiven. Those who experience mercy should reflect it in the way they engage. From the cross Jesus asked that those who crucified him should be forgiven (Luke 15:34). He modeled what he preached. Even more Stephen repeated the request while being stoned (Acts 7:60). Early believers got the point. It is a new way.
1 Peter makes a similar point. In 1 Peter 3:14-18 says, "But in fact, if you happen to suffer for doing what is right, you are blessed. But do not be terrified of them or be shaken.But set Christ apart as Lord in your hearts and always be ready to give an answer to anyone who asks about the hope you possess. Yet do it with courtesy and respect, keeping a good conscience, so that those who slander your good conduct in Christ may be put to shame when they accuse you. For it is better to suffer for doing good, if God wills it, than for doing evil. Because Christ also suffered once for sins, the just for the unjust, to bring you to God, by being put to death in the flesh but by being made alive in the spirit." (NET)
These verses are worth pondering for many reasons, but I will only note a couple of points. First, our engagement, even with those opposed to us who slander and do us wrong, is to be with gentleness and respect. Our good conduct may be slandered, but we do not pay back in kind. Our engagement is to be distinctive, not like the ways of the world. When we respond in hostile kind, we obscure the claim that what Christ offers is distinctive and a corrective to the way of the world. Mercy is designed to break the cycle of eye for eye. It is the way of the cross. Second, the model for our behavior is what Christ has done for us. We never forget where we came from and how his forgiveness changed the direction of our lives. It is a distinctive way.
Colossians 3:5-6 says something very similar to 1 Peter and says this is always to be the case: "Conduct yourselves with wisdom toward outsiders, making the most of the opportunities. Let your speech always be gracious, seasoned with salt, so that you may know how you should answer everyone." (NET) So we have in Jesus, Peter, and Paul the same message about how the way of Jesus's disciples should be in the world, even a hostile world.
So the Third Way value of mercy/forgiveness is merely seeking to model how God drew us to him. This does not mean people are not responsible to respond to that grace. What has to be recognized is a need for the forgiveness God provides and that we cannot provide it for ourselves. Everyone is accountable to God, but the hope of the Third Way is that a path of forgiveness and mercy exists for those who accept their need for it and turn to God in faith for the deliverance that forgiveness yields. The invitation has to be accepted to benefit someone, but it has to be visualized and offered to be accepted. As believers, we are called humbly to mirror what God has done for us. When we model the opportunity for forgiveness, we offer an invitation into the deep, saving gift of God. We paint a portrait of what our God does for people through Jesus. Such an invitation can be missed if it is not modeled. In a hostile world, mercy/forgiveness offered with gentleness and respect shows a new, distinctive way to live reflective of God, a Mercy Street. We need more of this in the church, not less. For in it is a Third Way beyond them and us.
Darrell L. Bock is the Executive Director of Cultural Engagement and Senior Research Professor of New Testament Studies at Dallas Theological Seminary. He is also the author of over 40 books, including well-regarded commentaries on Luke and Acts and studies of the historical Jesus, and work in cultural engagement as host of the seminary's Table Podcasts.