What if evangelical students heard more than one side of the global warming debate?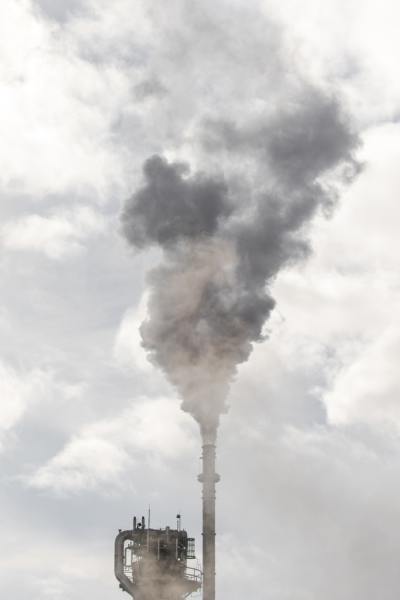 Two years ago, evangelical environmental law professor John Murdock wrote in First Things that in 2012 former Evangelical Environmental Network head Jim Ball, author of Global Warming and the Risen Lord, "speaking at the World Wildlife Fund in D.C., [proclaimed] it a 'fool's errand' to try to reach the right side of the evangelical spectrum" with the message that human-induced global warming is real and dangerous enough to justify enormously costly policies to curb it.
Lately, some evangelicals have sought to prove Ball wrong, and it is worthwhile to consider how. But first, a little historical vignette that might offer some instruction about better and worse ways to try to change people's thinking.
In 1981, as a reporter, I attended and wrote in-depth reports for a community newspaper on, a fascinating trial, McLean v. Arkansas. In it, plaintiffs sued the State of Arkansas for requiring that public schools teaching scientific evidence for evolution must teach scientific evidence favoring creation as well. Not surprisingly, the state lost.
One of the most fascinating of the many fascinating testimonies during the trial came from Dr. William Scot Morrow, then a professor of biochemistry at Wofford College in South Carolina. Morrow described himself as an agnostic and an evolutionist. Nonetheless, he testified that both evolution and creation should be taught because a multi-model approach helps students think about evidence and fosters open minds. That, he said, "makes for good science."
Morrow also said he had found that students taught evidences for both sides of a controversial issue learned more not just in total but also about each side than if they were taught only evidences for one side. That is, students taught only the evidences for evolution learned less about the evidence for evolution than students taught the evidences for both evolution and creation, and vice versa.
In short, multi-model teaching is good pedagogy. It equips students to weigh competing cases, and because students become more engaged when they see arguments pro and con, they also learn more about all sides.
That trial and Dr. Morrow's testimony came to mind as I contemplated "Changing evangelical minds on climate change," by Dr. Doug Hayhoe and two co-authors in Environmental Research Letters (ERL), and "Evangelical source changes evangelical minds on climate," a report about it in Physics World (PW).
Dr. Hayhoe and his colleagues conducted an experiment to discover what would happen if students at three evangelical colleges—Houghton College, in rural northwestern New York, Tyndale University College, in Toronto, Ontario, Canada, and Dallas Baptist University, in Dallas, Texas—viewed a recorded lecture providing evidence that global warming is happening, that it is primarily human caused, that there is scientific consensus about it, that it is harmful, and that addressing it should be prioritized.
PW reported that the video lecture was by Dr. Katharine Hayhoe, lead author Doug Hayhoe's daughter, an atmospheric scientist and Professor of Political Science at Texas Tech University, where she is also Director of the Climate Science Center, but the formal report in ERL made no mention of the relationship, an apparent conflict of interest. (The only mention of her listed "Hayhoe K" as one of three authors of one of the 32 references cited.) Most readers of ERL would have no idea that the article's lead author was reporting on an experiment in which his daughter was the key player, unless they were already familiar with her work in the field. (She's been one of the authors of the U.S. Global Change Research Program's assessment reports.)
Before and after viewing the lecture, students answered what PW called "key questions about global warming, including whether they thought global warming was happening, whether it was natural or human-caused, whether it was harmful, and whether they were worried about it." Comparing the before and after answers showed that at the school with the most conservative students, Dallas Baptist, "the percentage of students who thought global warming was happening rose from 51% [before] to 87% after seeing the presentation," and that "gains were significant at all institutions, with concern about global warming rising sharply from below 50% to over 70%."
Different students viewed two different versions of the lecture. One included a "Christian frame" that included Biblical references; the other did not. The study authors concluded that including the "Christian frame" made no significant difference on the impact on students' opinions.
"These results," Hayhoe and his colleagues wrote, "suggest that even a limited exposure to accurate information can change minds, and that the context in which the information is presented (here, the evangelical college and faculty sponsor) may be more important than the content frame." That is, presenting the lecture in a trusted context—the students' own evangelical colleges—enhanced its persuasiveness, but including specifically Christian content did not.
The shift in students' opinions was to be expected, since the lecture exposed them to only one side of the argument. What is puzzling is that it was thought worth reporting in ERL, even if only in the (non-refereed) letters section, and then in PW. How it can be newsworthy that undergraduate students exposed to just one side of an argument are likely to shift in that direction is beyond me to explain.
Unless what made this entirely unsurprising finding newsworthy is its political importance.
On the one hand, there is the "man bites dog" aspect to the political story. Katharine Hayhoe is an exception to the rule—a professed evangelical who firmly embraces the view that global warming is primarily human induced and so dangerous as to justify spending trillions to mitigate it. One suspects that the media have exalted her (named one of America's 100 most influential people by Time magazine in 2014) not because she is an extraordinarily accomplished climate scientist (her accomplishments are respectable but not extraordinary) but because she serves the valuable political role of someone evangelicals are likely to trust who can enlist them in the cause.
On the other hand, as the ERL article's abstract states, "One quarter of Americans self-identify as evangelical and a strong majority of these reject human-induced climate change." Evangelicals are, in fact, the most skeptical demographic in America about allegedly dangerous, primarily human-induced global warming. Finding ways to shift their thinking is therefore a high priority for those who disagree.
The political impetus behind the experiment and the reports on its predictable results is apparent in the introduction to the ERL article:
"In the United States, political affiliation is the primary predictor of the extent to which individuals accept that climate is changing due to human activities and are concerned over the potentially serious impacts …. One quarter of Americans self-identify as evangelical …. Some evidence suggests that an overwhelming majority of them supported the Republican presidential candidate in the 2016 election …. At the same time, they overwhelmingly reject anthropogenic global warming …. This is seen in the Cornwall Alliance's 'Evangelical Declaration on Global Warming,' signed by [hyperlink added] many evangelical theologians, church leaders, and some scientists (Cornwall Allliance 2009 [hyperlink added]), intended to move evangelicals away from worrying about climate change. Some researchers have found that the linkage between religious beliefs and dismissal of anthropogenic climate change is not necessarily causal …. Rather, political ideology may lead to this rejection, which is then seemingly justified with Christian theology."
Doug Hayhoe and his co-authors conclude:
"Although a significant number of evangelical organizations already exist that support concern about climate change, they are apparently not having the impact of some other conservative evangelical organizations, such as the Cornwall Alliance, which resolutely opposes this view. This study suggests a need for a new, broadly evangelical alliance to be formed, strongly supported by academics, business people, and religious and church leaders, to take the lead and focus on this urgent issue, to speak with one voice especially to the 25% of evangelicals in the United States."
In short, it's clear that the experiment and the report on it were intended to find and promote a means of countering the influence of the Cornwall Alliance, a ministry I founded that seeks to educate the public and policymakers on Biblical earth stewardship, economic development for the very poor, and the gospel of Christ, all intertwined. Nearly 70 scholars—natural scientists, economists, political scientists, theologians, ethicists, ministry leaders, and more—are involved in its network. Our scientists include Dr. Roy Spencer, Dr. David Legates, Dr. Anthony Lupo, Dr. Neil Frank, and other veteran climate scientists.
The ERL article perpetuates a common misrepresentation when it says evangelicals "overwhelmingly reject anthropogenic global warming" and that that view "is seen in the Cornwall Alliance's 'Evangelical Declaration on Global Warming'."
The Cornwall Alliance has never "rejected anthropogenic global warming" but has stated, as in that Declaration, "There is no convincing scientific evidence that human contribution to greenhouse gases is causing dangerous global warming" (emphasis added), and that the costs of attempting to reduce human contribution to climate change could exceed the benefits. Indeed, our more recent Open Letter on Climate Change … (2015, the 305 early signers of which included 21 climate scientists) begins, "Human-induced climate change, also known as anthropogenic global warming (AGW), is real."
Why would Doug Hayhoe and his co-authors not only misrepresent Cornwall's position but also reference only a brief, popular-level statement rather than a more recent, more detailed statement, or any of the severalmajorpapers backing them? Could it be that they don't want their audience to know our real position and how we defend it?
It seems that Hayhoe and Hayhoe, along with other advocates of the view that human activity is driving global warming so dangerous that the world should spend trillions of dollars attempting to mitigate it, want people—including students at evangelical colleges—to hear only one side.
Believing that exposing students to more than one side of a controversial issue is good pedagogy, we at the Cornwall Alliance repeat the challenge we issued to Katharine Hayhoe and others like her over six years ago and to which we never had a response: "to a formal public debate—with a scientist, an economist, and a theologian on each side—at an evangelical college of their choice. Up for debate would be the magnitude, causes, and consequences of recent and foreseeable global warming and whether fighting it by reducing CO2 emissions would cause more good than harm to the poor."
E. Calvin Beisner, Ph.D., is Founder and National Spokesman of The Cornwall Alliance for the Stewardship of Creation and author of Where Garden Meets Wilderness: Evangelical Entry into the Environmental Debate and other books on the theology, ethics, economics, and science of environmental stewardship.