10 persecution stories that gained global attention in the last 10 years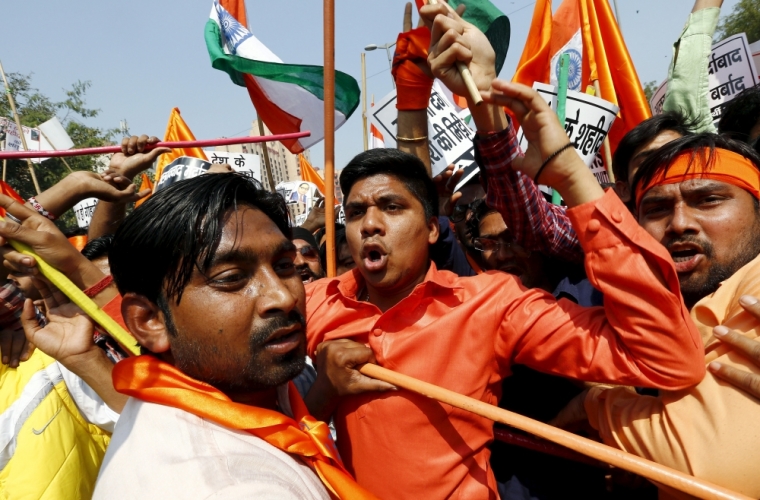 5. Hindu nationalism's rise to power in India
When Narendra Modi was elected Prime Minister in India, he presented himself as the can-do, pro-business leader who'd brought electricity to thousands of citizens in his home state of Gujarat.
What he didn't talk about as much, but was well-known by India's voters, was his background in the Hindu-nationalist RSS movement that aims to make every Indian citizen a Hindu and make non-Hindus feel as unwelcome as possible.
After his initial election in 2014, Modi was re-elected in 2019 with an even stronger majority, and he's keeping campaign promises to his RSS base by ending Muslim autonomy in Kashmir and now offering citizenship to non-Muslims from surrounding countries. 
Indian Christians received a clear message as they watched Modi's government take action: you aren't welcome, and you won't be protected. Hindu nationalists also received a message: attacks on Christians or other religious minorities will be tolerated and even encouraged by Modi and his RSS-backed government.
Todd Nettleton is the host of The Voice of the Martyrs Radio, a weekly half-hour program heard on 1000+ radio stations and by podcast listeners around the world. Todd has served with The Voice of the Martyrs for 21 years and speaks regularly at VOM Advance Conferences. He has traveled to more than 20 restricted and hostile nations and interviewed hundreds of believers who faced persecution for their Christian witness. He is the author of Restricted Nations: North Korea and was part of the writing team for four other VOM books.