A clarion call for global intercession for Nigeria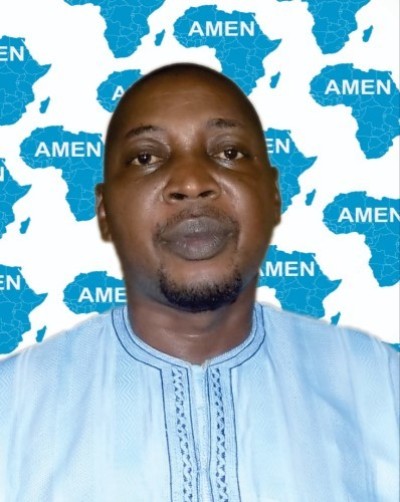 I have been worried about my country and have been praying for a change, but the situation is worsening every day.  It seems the more we cry out against what the terrorists are doing in the Northeast, the greater the attacks and the number of deaths.  Also banditry in the Northwest is increasing alarmingly and kidnappers are tormenting the people of Southern Nigeria. I am convinced that it is only through divine intervention that the situation in Nigeria can improve and I passionately appeal to every Christian who has breath to prayerfully intercede for my dear country.
Nigeria used to be a peaceful nation until 2009 when the current insurgency started in the Northeast part of Nigeria.  Since then, Boko Haram has killed tens of thousands and displaced millions from their homes. In 2013, another wave of killings surfaced from Fulani herdsmen in what the government termed farmer-herder crisis in the North Central part of Nigeria. Farmers no longer go to farms for fear of being killed and women are raped on their farms.
As if the damages and killings in the Northeast and North Central were not enough, another group called bandits intensified operation in Northwest Nigeria in 2017 with cattle rustling, kidnapping for ransom, sexual violence and killings as their core assignments. Armed robbery and kidnapping have been in the Southern region for decades but the rate increased alarmingly as terrorist activities were increasing in the Northern parts of Nigeria.
Recently, not less than 110 rice farmers were massacred in Zabarmari village by Boko Haram terrorists. These innocent rice farmers committed no crime other than going to their farm to harvest their rice.  We were still recovering from the murders of the rice farmers when we woke up early Sunday morning on December 13 with another devastating news of the kidnap of 686 boys from Government Science Secondary School in Kankara local government area in Katsina state.
The security situation in Nigeria is getting out of hand and despite government efforts and claims that insurgents have been degraded, the attacks continue to increase and intensify.  So many of our gallant soldiers have lost their lives in this war against terrorism and the Nigerian government has spent so much effort waging this war without achieving the desired result. The military is strategizing on a large scale and has even opted into spiritual interventions.
On September 29, 2019, in a conference in Abuja, Nigerian Chief of Army Staff Major General Tukur Buratai advocated for the inclusion of spiritual warfare in the fight against terrorism. He appealed to religious organizations as well as other relevant groups with grassroots connections to be at the "forefront of this spiritual battle".
There have been several clarion calls from concerned Nigerians, who think that spiritual intervention is necessary in fighting this domestic violence, for the application of Gospel intervention to change the lives of terrorists. Notable among the callers is Al-Mustapha, the founder of Green Party of Nigeria. In January 2018, in Mgbidi, Imo state, he appealed to a cleric in Southern Nigeria to bring the Gospel to Northern Nigeria.  According to him, "We want Pastor Muoka to extend his evangelism to the North, so as to change the situation for good. If we allow terrorism to get deep and rooted, it may snowball into affecting other parts of Nigeria".
Please, I covet the prayers of global Christians for God to raise fearless missionaries and equip them with the resources to take the Gospel to Northern Nigeria. The harvest is indeed plentiful but the laborers are very few. Our inability to reach out to the unreached is part of the reason why violence rage. They are starved of the Gospel and I strongly believe that the Gospel is a veritable antidote to every evil. No one has an encounter with Christ and goes about killing others. Every unevangelized community is a potential environment for terrorism and banditry.
We need security and salvation miracles in Nigeria; it is only when the love of Christ is shed abroad in the hearts of men who are used by the devil to torment Nigerians that these senseless killings will come to an end. The fact remains that this challenge is psycho-spiritually induced and requires the finger fire of God to put it to a halt. When Saul was arrested by Christ, the church rested (Acts 9:31).  Please pray that the killers in Nigeria should be arrested and be used by God in a Pauline manner.
The Nigerian military needs our prayers.  Their weapon of warfare should not be exclusively carnal but also spiritual. David defeated Goliath because he saw the unprotected forehead of Goliath that no general in the army of Israel could see. He had the knowledge of spiritual warfare and understood the power of the name "Jehovah Sabaoth". It was not the military know-how that helped David, it was the spiritual strategy that gave him victory over Goliath.
Dear brothers and sisters in Christ worldwide, I passionately appeal for intercession to be made for the Nigerian military to be imbued with spiritual strategies to enable them to defeat terrorism in our country.