At What Age Should Kids Get a Smartphone?
On average, kids spend close to nine hours a day connected to a screen outside of school and check their phones 95 times a day.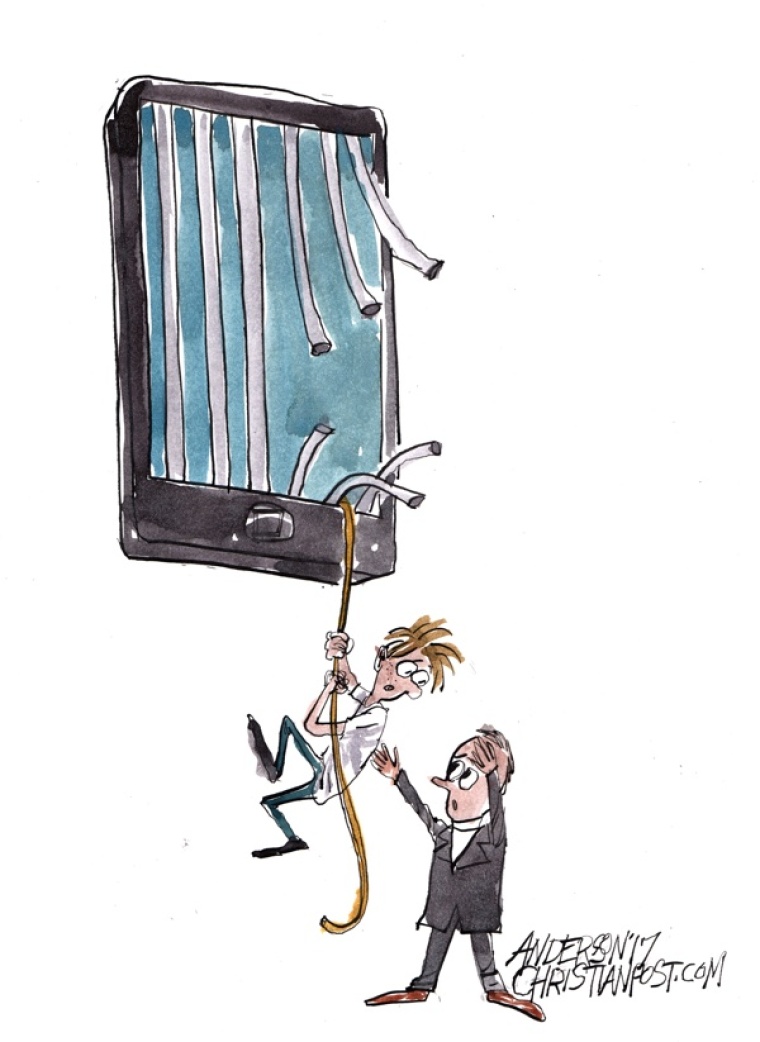 I remember working at my first job as a hostess for a 1950s style café. I was a senior in high school and if I needed to make a phone call, I walked across the street to the nearest payphone. How times have changed! Today kids of all ages have phones in their pockets and backpacks. So what age is a good age for a child to get a smartphone?
First of all, you have to ask the right questions. Don't ask questions like:
Does my child feel left out because his/her friends have a phone?
What are the other parents doing?
Will my child be mad at me if I don't get a phone for him or her?
Instead "play the movie" and ask smart questions. By "play the movie," I mean fast forward into the future. How will having a phone impact your child's life? How will it impact yours? Ask clarifying questions like:
Does my child really need a phone?
Will a phone compete with homework, chores and face-to-face interaction?
Has my child proven to be trustworthy, matureand obedient to my instructions?
Will having a phone lead to arguments about its use?
Do I understand the addictive nature of screens?
Let's consider that last question. Today's tech-absorbed parent may balk at the idea that a phone is a cause for concern. But do you understand the goal of major companies such as Facebook, Snap and Alphabet Inc's Google is to keep users glued to their screens as long as possible? You probably don't need statistics to know once a child or teenager has a phone, it becomes an ever-present part of life, day and night.
Nearly 75 percent of teens 13-18 have access to a smartphone according to a 2015 Pew Research Center study. On average, they spend close to nine hours a day connected to a screen outside of school and check their phones 95 times a day. Parents may buy a phone for safety reasons or for educational apps, but the truth is children are not spending hours learning another language or math problems on the phone. They are texting, playing addictive video games, shopping, viewing porn, watching movies and bullying others or being bullied.
Many times we as parents capitulate to our child's demands for a phone. They wear us down and we don't stand our ground. Other times, we are the ones to initiate the phone because we want to be able to keep tabs on our children. We are helicopter parents and we want to be able to reach our child within seconds. There are cases where there is a legitimate need to have a phone for safety reasons. But for most kids, it would be safer to wait phoneless for their parents to pick them up than to have a phone always available with the dangers of addictive gaming, porn, bullying and sexting just a click away.
If you're like me, you're a full grown adult who struggles with checking the phone too often, becoming easily distracted online, and scrolling through social media or news feeds to procrastinate. If we as adults are struggling, imagine how much self-control an elementary school student will have with a phone?
I agree with Bill Gates who waited until his children were in high school before giving them phones. Bill Gates, now that's a man who understands technology, and he waited until high school. James Steyer, CEO of Common Sense Media agrees with Gates. His kids have to be in high school before they can get a phone after demonstrating they can exercise self-restraint and understand the value of face-to-face communication. Steyer says, "No two kids are the same, and there's no magic number...A kid's age is not as important as his or her own responsibility or maturity level."
I believe high school is the best time to consider a phone for your child. You may have a high schooler who isn't ready and another who is. My oldest child Ethan attends eighth grade at a public school of over 1,500 students in San Diego. He's an oddball because he goes to school without a phone. He'd be the first to tell you he doesn't regret that one bit. He has plenty of time on screens with his school-issued iPad for homework. He uses my phone when he wants to text a friend and our desktop computer for music.
My daughters are in third and sixth grade and they are phoneless too. Whenever I interview parents with older children, I like to ask "What's one thing you wish you would have done differently?" Ten out of 10 times the answer has something to do with technology. "I wish I had taken the phone away at night" or "I wish I wouldn't have given my child a phone so early."
No one has ever said, "I really regret those phone free years with my kids. We could have really used that smartphone in our child's life a lot sooner."
Arlene Pellicane is a speaker and author of several books including Growing Up Social: Raising Relational Kids in a Screen-Driven World. She and her husband James have three children and live in San Diego, CA.