Battle for a child's mind: Normalizing sin to trusting kids
Throughout March, schools and libraries celebrate National Reading Month.  The pandemic hasn't quenched the thirst for reading; in many ways, books have given us the escape we need.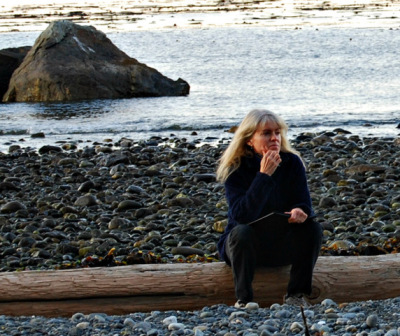 One of my favorite volunteer activities is reading to pre-school children. They have a keen interest in the pictures and the words that flow from page to page. Even the most rambunctious child will often sit for a story. Read to them and watch their faces. They are absorbed with the illustrations. They ask why is the young tiger mad when they see the eyebrows pointed down. They are looking for feelings, like happiness or fear. They wonder about the situations in the stories — is it something they have felt? Often the children's questions come faster than the story being told. Kids are curious.
But now, in the name of diversity and inclusion, we are exposing these young minds to confusing images and ideas about human relationships. Preschool and early education books feature same-sex relationships and gender-questioning themes. At a time when children are grappling with learning about their world and their place in it, an agenda to normalize sin is already in their school curriculum.
I won't read stories that fit the diversity agenda. I won't read stories about two moms sleeping in bed together, or two dads. There are books on school library shelves about a boy who imagines himself as a girl. Just because I won't read them, doesn't mean the librarian in your town isn't. And yes, we've read about the outrageous drag queen story times in some city libraries.
Introducing confusion in the name of diversity and acceptance is inappropriate for little children. Let children have time to be curious kids and enjoy the wholesome stories we read as kids.
Why should we help children explore all the options that are now included in human sexuality? Why are we beginning this endeavor when children are four, five, and six?
Could we not wait until they are older — say twelve — and have been able to relax in their own identity and gender, before we start suggesting that a boy wanting to dress up as a girl means he's self-identifying as a female. Perhaps he just wanted to play a game when he was four. Children enjoy all sorts of role play.
If we expect healthy, well-adjusted young adults, we can't begin their schooling with lessons that come off as truth.
Teaching these trusting children about abhorrent behaviors that they might embrace is a form of child abuse. God will not be mocked. We are sowing seeds of evil and planting them in the hearts of children — strictly warned about by Jesus. We can stand aside and let the confusion in young minds continue, or we can claim that God created male and female — and each are wonderfully made for a purpose specifically created with YOU in mind.
Children love hearing about God — but fewer are hearing about Him. If we profess faith in Christ our mission field is in our school. Volunteer, and be a friendly neighbor. Choose to be a light in this world that is getting darker. Truly, we are battling for our children's minds.
For those professing faith in Jesus Christ, we are called to live differently in this contrary, sin-filled world. Jesus made this clear, especially as it relates to children: "And anyone who welcomes a little child like this on my behalf is welcoming me. But if you cause one of these little ones who trust in me to fall into sin, it would be better for you to have a large millstone tied around your neck and be drowned in the depths of the sea." — Matthew 18: 5-6 
Karen Farris saw the need to help underserved kids while serving in a youth ministry that gave her the opportunity to visit rural schools on the Olympic Peninsula. She now volunteers her time grant writing to bring resources to kids in need. She also shares stories of faith in action for those needing a dose of hope on her weekly blog, Friday Tidings.www.fridaytidings.com