'Boy Erased' film misrepresents sexual orientation counseling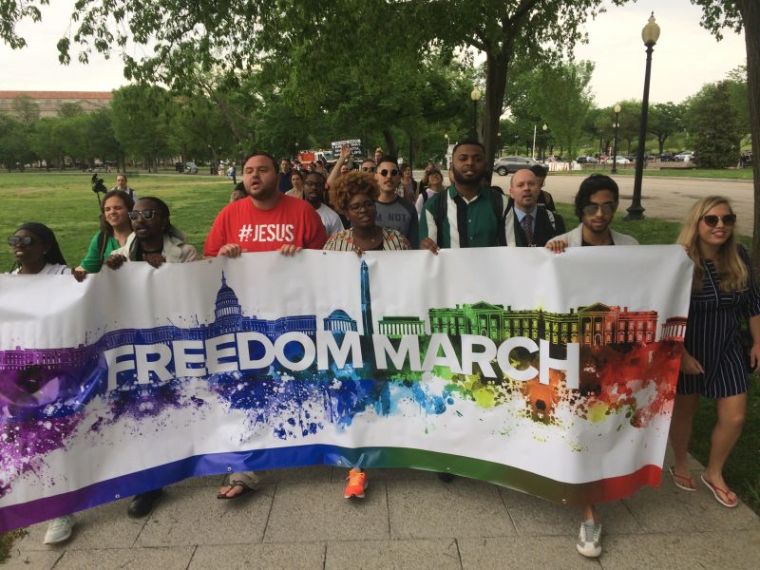 Those advocating legal restrictions on sexual orientation change efforts (SOCE) are hoping for a boost from a new movie, Boy Erased, intended to dramatize problems with what they call "conversion therapy." SOCE can included religious or secular counseling or therapy (referred to by critics and the media as "conversion therapy") intended to help people with unwanted same-sex attractions to overcome those feelings. The movie is based on a 2016 memoir with the same title by Garrard Conley. Conley was a 19-year-old Arkansas college student in 2004, when he voluntarily attended a 2-week group program offered by Love in Action (LIA), a Memphis ex-gay ministry.
Some testimony given in favor of state therapy bans has either been proven false or is highly suspect. In Conley's more factual account, though, there is no electric shock treatment or other "aversion therapy" horror stories. What the book and movie feature instead is lots of talking and writing. This makes them, frankly, rather boring.
LIA and its director John Smid approached homosexuality using an addiction model, borrowing methods from the Twelve Steps of Alcoholics Anonymous (AA). For example, one exercise drawn directly from AA was the "Moral Inventory"—an effort to account in writing for past sins. Such a technique hardly constitutes "torture," or even stirring drama.
That's not to say there are no traumatic events in Boy Erased—but most of them predate Conley's time at LIA. The worst thing that happened to Conley was being raped by a fellow male college student. The rapist then confessed to having done the same thing to a younger teen in the youth group at his church. Conley told a pastor at his Presbyterian college about the latter crime—and was told "to stay quiet" because "there was nothing to be done." However, he told no one—not the pastor, his parents, nor Love in Action counselors—about the assault he had suffered, even after the rapist "outed" him as "gay" to his parents. By re-framing his story, Conley could have put an important male twist on the #MeToo movement.
Conley had strained relations with his father and an unusually close relationships with his mother—a pattern common among men with same-sex attractions. The climax of both the book and the movie was an exercise in which Conley was instructed to sit across from an empty chair "and imagine your father sitting across from you and you saying everything you've always wanted to tell him but couldn't." Conley refused and walked out, never to return.
Conley seems convinced that the family dynamics theory did not apply to him, because his parents were not actually abusive, and because he loves them. However, there can be a deficit in meeting the developmental need for warm, non-sexual affection from the same-sex parent, even in the absence of any overt abuse.
Critics of SOCE, including Conley, assert that such counseling instills a sense of "shame" over the client's homosexuality. In reality, one of the primary goals of such therapy is to overcome the shame that clients already feel. Actual quotations Conley shares from LIA's handbook and other materials communicate this:
"I've learned that I am loved and accepted . . ."
"I have worth. I am intelligent, funny, caring and strong."
The filmmakers spiced up the film with completely fabricated scenes. The most dramatic—and most outrageous for its absurdity—is one in which an uncooperative LIA client is literally, physically beaten with a Bible.
In 2005, a year after Conley left Love in Action, the ministry was subjected to a storm of controversy after a teenager named Zach Stark complained on social media about his parents sending him to LIA. This incident was a key source of the myth that America is dotted with "gay conversion therapy camps."
The controversy took a toll on Smid and on the ministry. In 2008, Smid resigned; he has since returned to living as a homosexual and married a man in 2014. (LIA, under new leadership and with a completely new ministry model, changed its name to "Restoration Path" in 2012.)
The therapy bans enacted in fourteen states so far apply only to licensed mental health providers and only to clients who are minors. California's AB 2943, withdrawn by its sponsor in August, would have applied to any SOCE provider or program that charges a fee, even religious and unlicensed ones, and to clients of any age. Such legislation, however, raises serious constitutional questions.
The story in Conley's book, and its fictionalized film version, represent only one anecdote about sexual orientation change efforts. The claim that SOCE in general has been shown to be ineffective and harmful is not supported by the scientific research.
Boy Erased is not particularly entertaining, and not at all informative for making policy regarding sexual orientation change efforts.
This piece is adapted from the FRC Blog.
Peter Sprigg is Senior Fellow for Policy Studies at Family Research Council in Washington, D.C.