Equality, equity, and the coming persecution
Do you believe in equality?  "We hold these truths to be self-evident," and all that?  So, who could possibly object to the Equality Act currently making its way through Congress?  Unless, perhaps, the felicitous-sounding legislation is a wolf in sheep's clothing.  A big, bad wolf!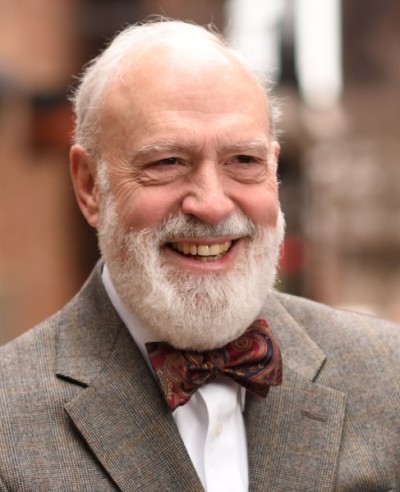 It's complicated, but there are three interrelated agendas being pushed.  Think of them as a stack of Russian Matryoshka dolls, the smaller ones nesting within the larger ones.  The largest, most visible, and naturally winsome is the Social Justice doll, of late wearing a Black Lives Matter tee-shirt and protesting against racism while insisting that all whites are at least unconsciously racist.  Apart from the extremism, manipulation, and hypocrisy, racial equality is a just cause.      
The Social Justice doll provides cover for the next-smaller Gender doll, which has been cleverly designed in the exact same shape, as if gender-bender issues are as legitimate as race issues.  Under the Equality Act, one mustn't discriminate against LGBTQ or "trans" persons.  Hence, boys identifying as girls cannot be excluded from playing on girls' sports teams; and women identifying as men cannot be refused employment by churches having conscientious religious scruples (even if that violates the constitutionally-guaranteed freedom of religion!). 
In case you haven't heard, there's a new byword in the World of Woke: "Equity."  Nested within the Gender doll, the Equity doll looks to be an identical twin of "equality," but don't be fooled.  Far from being the equality of opportunity on which this nation was founded, the goal of Leftist "equity" is equality of outcome, both economic and social.  Never mind that every system ever devised to produce equality of outcome has only succeeded in lowering the level for everyone — except, of course, for the elitist planners themselves.  Not one of today's equity activists would want true equality of outcome if it meant having to give up their positions of power, or their expensive homes and swanky SUV's in safe suburbs.  Equity stops abruptly at their door!
If it's genuine equality you're after, try going to the source.  Equality was God's idea, as in "created equal."  Yet, it was never about guaranteed outcomes, only equality of opportunity, as in the "golden text": "For God so loved the world that he gave his one and only Son, that whoever believes in him shall not perish but have eternal life."  All are invited, but not everyone will accept, including, apparently, Rep. Jerry Nadler, who insisted on the House floor that "what any religious tradition describes as God's will is no concern of this Congress!"  Obviously not.
In time, a conservative Court may yet be a crucial backstop for religious freedom.  In the meantime, unequal discrimination against faith will prevail.  How, then, will we respond?  For Christian universities, K-12's, businesses, and adoption agencies, the insidious equality legislation will be a test like no other.  Do we have the courage to close our doors, if necessary, in order to obey God rather than man?  So far, the trajectory isn't hopeful.  And when they come for the churches (or individual Christians like those who teach in public schools, bless them), the text will be, "Choose you this day whom you will serve" (Josh. 24:15).    
In this precarious faith moment, the words of Joel the prophet (3:14) loom large: "Multitudes, multitudes in the valley of decision!  For the day of the LORD is near in the valley of decision."  Today's "day of the LORD" is swiftly approaching, and, for believers, hard decisions lie ahead.  Making the right choice is an equal opportunity for all.  But what shall be the outcome?
F. LaGard Smith is a retired law school professor (Pepperdine, Liberty, and Faulkner law schools), and is the author of some 35 books, touching on law, faith, and social issues.  He is the compiler and narrator of The Daily Bible (the NIV and NLT arranged in chronological order), and posts weekly devotionals on Facebook, drawing spiritual applications from current events.