Finding Truth In a Real World Full of Fake News
The presence of fake news is not a recent concern. In fact, it's a longstanding tactic aimed at distracting, deceiving and manipulating.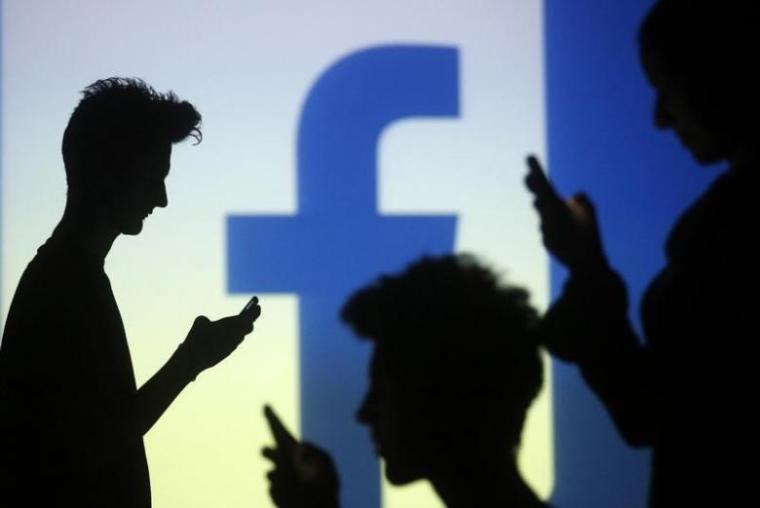 The presence of fake news is not a recent concern. In fact, it's a longstanding tactic aimed at distracting, deceiving and manipulating. What is different is the mode of distribution, which now better leverages human willingness and desire to believe while hastening the pace of delivery. A casual approach to addressing it might leave today's Christians conflicted about their own understandings of God's message and water down or jade our youngest believers.
In the late 1800's, a type of reporting emphasizing sensationalism over facts, called Yellow Journalism, helped provoke the United States into the Spanish-American War. Before that, an 1835 New York Sun boosted readership with an article stated that giant man-bats, goat-like creatures and a sapphire temple had been seen on the moon.
During "Colonial America," Benjamin Franklin produced fake news to rally support for the American Revolution. Meanwhile, George Washington, as Commander of the Continental Army, planted false information about American military throughout British circles.
Much earlier than that, the Battle of Kadesh in 13th century B.C. portrays Ramses the Great as a heroic participant in a dominating Egyptian victory. Though It is one of the earliest battles in history to be well-documented, much of the narrative is propaganda produced by Ramses himself. It's said the king even took to changing names on memorials to that of his own, further fictionalizing his legacy.
But even that wasn't the beginning of fake news spreading throughout God's world. In fact, it's been around basically as long as human beings. Pope Francis, in a January 2018 papal message, noted the earliest account of fake news appears in the book of Genesis, when Adam and Eve were tricked into eating the forbidden fruit of the Garden of Eden. By misleading and presenting disinformation, the serpent tricked Eve into breaking God's command.
It shows that, as the Pope said, "trusting in falsehood can have dire consequences."
The spread of falsehoods has taken many forms. Whether it's "Saturday Night Live" and its satirical take on current events or impersonator Twitter accounts, we're forced to find the truths hidden among many untruths. Even before the election of 2016 pushed fake news into an entirely new spotlight, we were realizing a need to be increasingly skeptical and discriminant.
This is quite clear in light of an indictment lead by FBI Special Counsel Robert Mueller. In it, a federal grand jury details how multiple Russian companies and individuals allegedly interfered in that election. The plot sought to "sow discord in the U.S. political system" and accused them of spreading derogatory information about candidates Hillary Clinton, Ted Cruz, Marco Rubio, Bernie Sanders and Trump.
They set up bogus accounts, assumed fake or stolen identities and engaged on U.S. soil as politically engaged American citizens. Defendants are now being charged with conspiracy to defraud the United States as well as conspiracy to commit wire fraud, bank fraud and aggravated identity theft.
What's more, it's believed that many of these practices were taking place well before the election, or even before many of the candidates, including now President Donald Trump, had even entered the race. It suggests the undercurrent of manipulation and falsehood existed - perhaps slithered very snakelike - all the while.
In many ways, fake news is like a viral attack, either on our physical bodies or in our cyber networks. Bombardment of our resources with demands that are too numerous to routinely address will lead to weaknesses and distraction elsewhere. When that happens, we're open to attack and highly vulnerable.
In such conditions, it's easy for emotionally driven fake news to rapidly spread without validation or deeper research. Understanding that helps us to better understand how incredibly frustrating it was for the Apostle Paul as he dealt with "Super Apostles" (2 Cor. 11:5) spreading fake news throughout Corinth. These false apostles made claims of events that never happened and used it for their own gain. Understandably so, those in Corinth were inclined to disconnect from the roots of their belief in favor of very believable fiction.
So how do we guard ourselves and respond to similar fiction? First, take to heart the words of 2 Timothy 3:16-17: "All Scripture is breathed out by God and profitable for teaching, for reproof, for correction, and for training in righteousness, that the man of God may be complete, equipped for every good work."
Don't gloss over the multiple components of this passage. Among other commands, we are to teach Scripture as well as be trained in it, and receive discipline through it. In fact, we are ill equipped and incomplete without it! Scripture is, in fact, one of the key ways we learn about God and God's will as we enter into, nurture and enjoy a relationship with our creator.
Just as growing and learning through Scripture helps us know what is God, it also provides us a way to know what is not God. Ignorance of God's word leads us astray, and renders us gullible to every mirage and feat of trickery that today's "Super Apostles" might deploy.
Finally, even while grounded in the word, we may still need to call headlines, articles, soundbites and forwarded emails into question. When lacking of genuine certainty, don't be so quick to click and share. Some things may require prayer for discernment. It's another important practice, whether engaging in social media or in real life.
Let's all do our part to reduce the spread of fake news. With these simple practices, the Good News we share is done so with the confidence in knowing it's the real deal.
Chad Gramling is an author, historian, speaker and blogger at 1Glories (1Glories.com), where he encourages a "refining life, on purpose." He's a proud citizen of Auburn, Indiana where he resides with his wife and three daughters.