God Has an Army of Youth Workers Ready to Go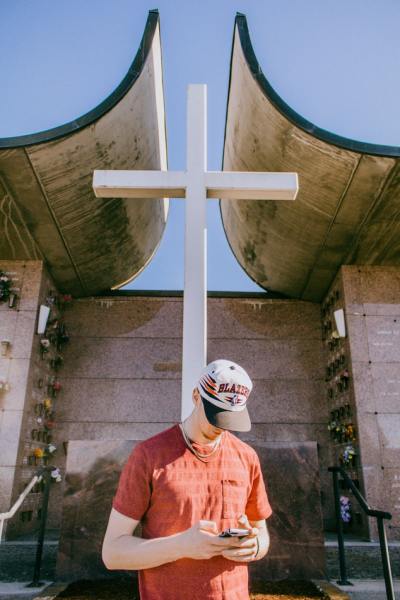 Allow me for a minute to create an allegory. My Son is a Lieutenant and an U.S. Army Ranger so perhaps that is the source of my inspiration.
I believe God has an army ready to move. It is an army He has been creating for years. There are Generals, Captains, Colonels, Lieutenants, Sergeants, and foot soldiers. Some have years of fighting experience, and some just barely teenagers themselves. They have studied. They have worked out. They have been trained by some of the best. They have endured hardship, made sacrifices, and even, in many cases, turned down employment in good paying secular jobs so they can be ready at a moment's notice for the call. They are ready to take action when the time is right, when everything is in place, when the commander in chief makes the call on the red phone, when the weaponry that has been ordered can be delivered. They are waiting for the day when the supplies can be ready on the front lines. When all the logistics are in order, the soldiers will already be available. They have been ready for a long time. But they can't go yet because they are waiting. They are waiting until important things are set in place. Necessary things.
Some have been waiting for years, others have only been waiting for weeks. The commander in chief wants to give the go but he can't. He is waiting too! He is waiting for you and me!
It took the Lord a few years to teach me how contemporary He was when it came to reaching teens. He had to teach me not to judge teens for piercings in weird places, and tattoos, wow that was just too much. Someone once wisely said: "The youth culture changes every six months in America." We must be moving with it or we will not be effective missionaries of the Gospel within their culture.
Before I describe to you what happened one night as I was standing out in the pouring down rain, allow me to give you some background information. Usually up until then, if the weather was bad, I did not go out on the streets to do youth ministry. However, the one thing I did start to notice while I was out and about running errands, was that the kids were out there in the rain anyway! Then the Lord one week spoke to my heart. "Nolan, you hunt and fish in the rain!" Wow! He got my attention! I went out ministering to youth in 50 degree weather in spite of the pouring rain. I had been out there for a couple of years at this point so a lot of the kids knew me. Tattoos, wild hair, immodest clothing, and body piercings and all, but with hearts searching for truth. There were about 50-60 of them hanging out on the street in front of the dance that night in the rain.
I heard a scream "Nolan!" which came from inside the group of teens. A lone girl's hand shot up in the air. I will never forget that image. Rain was running down her hand as she began to yell out my name over and over again. I pressed my way through the group to her. I discovered that she was crying, makeup running down her face. "My mom and her boyfriend were in a huge fight," she said. "They kicked me out of the house and the police were called. I don't know what to do. Will you pray for me?" I gladly did, and I also had several of the other teens who were standing around pray too. Later in the month I found out that she was now doing OK and that things had improved at home. I was so glad that I had been there for her, rain or no rain.
This simple story of a rainy night and a needy teen illustrates that the needs of today's teens are off the chart. We must simply move past the ignorant archaic perspective of the "I made it they can too" mindset. They are not strong and energetic. They are abused, damaged, and weak and in need of much help. They need more than we can give them with an old fashioned mindset of giving into youth ministry. We need large donors to be obedient to the Holy Spirit. They are needed in this hour to seek out fruitful or God called start-up youth ministries. We need to make sizeable donations to their efforts.
The scriptures declare: "Command those who are rich in this present world not to be arrogant nor to put their hope in wealth, which is so uncertain, but to put their hope in God, who richly provides us with everything for our enjoyment. 1 Timothy 6:17 (NIV)
Here is the call to challenge every businessman and woman who is reading this article to answer the Lord's clarion call. The call is for you to be the instruments He uses to equip His ready to go army, with the funds they need, to get their God called job done! Every person that God has blessed financially beyond the norm please make sizable gifts to proven youth ministries already in place. This is your part in making a difference in this youth crisis in America and activating the ready to go army!
Have you been grieving over the television reports of "another school shooting?" Have you been feeling in your heart like you wish something could be done? Something can be done. The Commander in Chief is saying, "The fields are white and ready to harvest but I can't send them because the needed funds aren't there. I have been training them, I have been equipping them, but my Church is ignorant regarding the size of the need."
Today God is calling you! We must get unstuck financially in youth ministry in America. Large donors I know you are out there! Answer today!
Rev Nolan J Harkness is the President and CEO of Nolan Harkness Evangelistic Ministries Inc. since 1985. He spent most of his adult life working in youth ministry. He also felt the calling of Evangelist/Revivalist and traveled as the door was open holding evangelistic meetings in churches throughout the Northeast. His website is www.verticalsound.org.