God's perfect picture of a home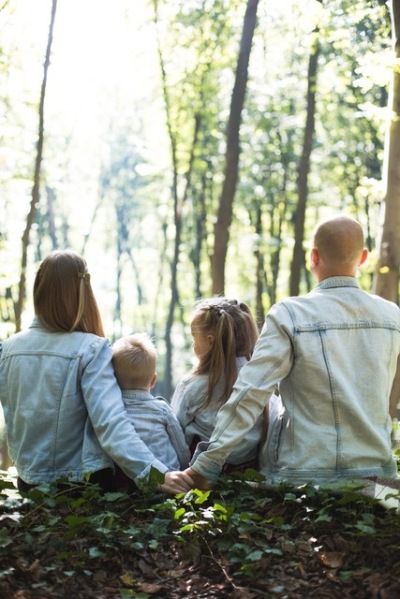 God's perfect picture of a home is a godly man married to a godly woman, both of whom seek the Lord with their whole heart and love each other with His love. Proverbs 31:10 states " Who can find a virtuous woman? For her price is far above rubies." (KJV) One of my favorite sayings states, "Unity does not come from everyone agreeing with one another all the time; unity comes from everyone agreeing with God."
Any couple who sincerely both independently and together spend time in prayer seeking God's will in almost everything are going to be lovingly in agreement on almost everything! Another saying I have is "People who pray a lot agree a lot!" Both of these sayings are true for the same reason. There is only one true God. He knows everything including what is best for the future. This means that He is the ultimate ender of all arguments. He is the glue that holds together the most beautiful and long lasting of all marriages and the healer of all misunderstandings! However, this article is not about marriage. Instead its about something God showed me recently in prayer.
What happens when Satan gets his hooks in us? What happens when the man steps out of his godly role or the woman goes outside of what her responsibilities should be? Indeed what happens when a demonic force so infiltrates the media around us all, that it has an influence, which could eventually destroy our whole Christian culture?
A few nights ago I was in prayer. I had been deeply troubled for some time about the bombardment of more and more flesh, more and more sex, more and more porn which seems to be everywhere in our culture. This years Superbowl halftime show brought a plethora of articles and Facebook posts from irate Christian viewers calling the presentation "soft porn" and worse than ever!
I was also deeply troubled in my local community by another report of a marriage in trouble. I was profoundly saddened by the obvious unwillingness of one of them to submit to the other's desire for where they attend church. Nothing was being discussed about the quality of the Bible teaching and preaching which was being done so faithfully at the church they were now attending. Nothing was being said about the powerful worship services that were going up to Heaven each week. Everything being argued about had to do with nonspiritual issues. Personally, I wanted to interrupt the conversation and say, "Excuse me but have you two prayed about this? As you both draw close to God you will automatically draw closer to each other." But I didn't, knowing that often once a discussion gets to that level, the last thing that is needed is some minister interjecting his ideas about what they should do. So I decided to commit it to prayer, which I did. As often happens the Holy Spirit's answer came through later that night at my church while I prayed quietly by myself at the altar.
The Holy Spirit spoke internally in His still small voice to my spirit saying, "The world's men are sexually intoxicated by what they are seeing all day every day all around them. This is causing them to be extraordinarily sexually active both in relationships and in self-stimulation. It has an effect on everything they do and in particular it has an effect on how they treat their wives or female partners."
I thought about all the teachings, which I had heard through the years of how the man is sexually stimulated through the eye gate by what they see. That does not mean that men are immediately brought to the place by a visual encounter by a woman in seductive clothing, or watching something in a movie, or on the internet that causes them to want to have sex that moment. But what does happen is that wheels start turning inside their brain. Mental stimulation begins to take place. Desires within them begin to grow which cause them to want to have sex within a certain time window. For many men, the goal would be later that day or hopefully that night. If they are married or with a live-in female companion, in most cases their hopes are set on bedtime. Careful planning may hope for after a romantic dinner, or in some doable circumstances maybe an afternoon encounter.
Men realize that their women need to be in a certain mood for this to happen, so a certain attitude begins to be applied. if it is within their ability to do so, they coddle their mates trying to give them everything they want. They try to treat them like gold. Why? It is because they want something! In many cases they also feel they need something. They are intoxicated by the lust created by a sex filled culture. They know the only way to get a release is not with the woman who aroused them earlier that day, but with their mate.
So how does Satan use this in the home or the church to devastate God's plan for a happy harmonious home or church? Often unknowingly the woman is being deceived and is being allowed to make many of the decisions that they should be making together prayerfully. Questions such as; Where do they go to church? How often do they go to church? How do they spend their money? What are the kids involved in? Who gets to watch what on TV? How should the children be disciplined? What neighborhood should they live in? What schools should the children go to? What kind of car should they drive? The list could go on and on. What does this do to God's plan for the home? The Church? Think about it? How important is it to you men for Momma to be happy? If both of you will keep your prayerful focus on Jesus momma will be happy; and so will you!
Rev Nolan J Harkness is the President and CEO of Nolan Harkness Evangelistic Ministries Inc. since 1985. He spent most of his adult life working in youth ministry. He also felt the calling of Evangelist/Revivalist and traveled as the door was open holding evangelistic meetings in churches throughout the Northeast. His website is www.verticalsound.org.