Holy Cross Theology Professor: Jesus Was a 'Drag King' With 'Queer Desires'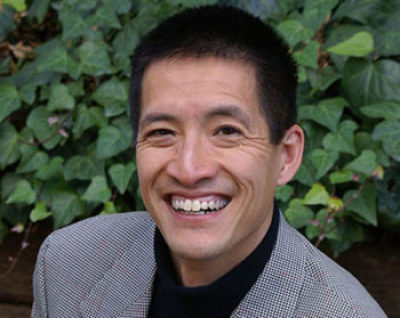 It is well known that many seminaries are filled with liberal theology professors – some who don't even believe in the divinity of Jesus Christ or his bodily resurrection from the dead.
But one professor at a Catholic college is stirring controversy with extreme views about Jesus that reach new heights of blasphemy.
Dr. Tat-siong Benny Liew, chair of New Testament Studies at the College of the Holy Cross in Worcester, Mass., said the death of Jesus on the cross was really a "(homo)sexual bonding of the Father and the Son," according to Fox News.
"What I am suggesting is that, when Jesus' body is being penetrated, his thoughts are on his Father. He is, in other words, imagining his passion experience as a (masochistic?) sexual relation with his own Father."
College of the Holy Cross in Worcester, Mass. The professor's interpretation of what Christians worldwide celebrate during Holy Week begs credulity. "[Christ] ends up appearing as a drag-kingly bride in his passion," Dr. Liew notes. "If one follows the trajectory of the Wisdom/Word or Sophia/Jesus (con)figuration, what we have in John's Jesus is not only a 'king of Israel' or 'king of the Ioudaioi [Jews],' but also a drag king."
His views became more widely known after Holy Cross student Elinor Reilly wrote an article for an independent student journal, describing the professor's interpretations as "unconventional." She questioned why Dr. Liew was given a distinguished professorship at the Jesuit college and has been teaching the core New Testament class to undergraduate students, according to Fox News.
The professor supports the view that at the Last Supper Jesus was being "seductive" and performing a "literary striptease" by washing the disciples' feet.