Mark Zuckerberg has read my post!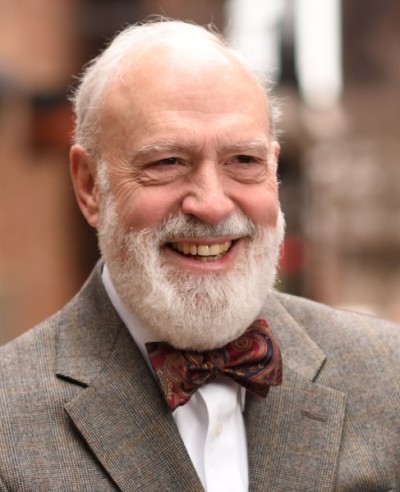 Wow, I'm honored!  Facebook founder, Mark Zuckerberg, actually read my most recent Facebook post (about conspiracy theories).  Just how special is that!  At least, I think it was Zuckerberg.  Might have been one of his underlings.  Or, more likely, just his private (secretive) secretary, Al Gorithm, whose job is to analyze every word you and I write on Facebook and see if it meets Facebook's strict standards of woke Leftism. 
How do I know Mark or "Al" read it?  Anyone "Sharing" my post with others got a pop-up message: "See the results and other info about the 2020 US Election."  It's one of the many "fact-check" cautions kindly provided to protect us from whatever Mark or "Al" consider to be potentially dangerous or misinformed.  In my case, the words triggering the pop-up must surely have been "rigged vote-counting machines," or, perhaps, "election fraud."  Zuckerberg wants to make sure none of us falls for Trump's "spurious claims."  Click on the link provided, and (under the heading, "Facts About the Election") you'll see: "Election officials follow strict rules when it comes to ballot counting, handling and reporting."  Thanks!  Like, totally reassuring!
It's not just the "fact-check" pop-up I find interesting, but something fishy about the visibility of my post.  Whereas I'm normally told however many hundreds of people I've "Reached," this particular post apparently "Reached" no one for several days, and then suddenly an unusually-low number appeared.  (Cue the theme from "Jaws": thum, thum, thum, thum; thum, thum, thum, thum….)  I'm not fazed by the numbers, only by Facebook's surveillance and manipulation.
Have you caught the Netflix docudrama, "The Social Dilemma"?  It's an eye-opening exposé, not only about social media's data mining designed for financial profit, but also how it fosters social media addiction (especially among teens), and how it fuels cultural division by constantly reinforcing one's viewpoint.  There's no better example than Netflix's own list of suggested films: "Because you watched…"  Netflix is watching us as much as we're watching it!  No conspiracy theories need apply.  The job's already been filled by a single, innocuous word: algorithms—the technology to know us fully and predict our actions with stunning accuracy.  
The grand irony here?  The offending trigger words completely missed the context!  If the "independent fact-checkers" had actually read my article, they almost surely would have "Liked" my own caution about investing too much in dubious conspiracy theories.  Of course, now they've just raised the ante on my thesis, since Mark and "Al" are lurking behind every word, ready to pounce!  What trigger words will prompt the next pop-up…or censoring?  "God?"  "Jesus?"  "Faith?"  And how long can it be before our personal profiles as believers fall into sinister hands?  No paranoia here, just an algorithm proven throughout the history of humankind.  Evil can be observed, understood, and predicted as surely as viewer and shopper preferences.
If it's stunning predictability you're after, try the algorithm of divine prophecy from the mind of an omniscient God, never more chilling than the pop-up: "Everyone who wants to live a godly life in Christ Jesus will be persecuted, while evildoers and impostors will go from bad to worse, deceiving and being deceived" (2 Tim 3:12-13).  The bad news for believers is that we ain't seen nothin' yet!  For social media moguls, the even worse news is that—in some back room in heaven—today's imperious "fact-checkers" are themselves being fact-checked.
F. LaGard Smith is a retired law school professor (Pepperdine, Liberty, and Faulkner law schools), and is the author of some 35 books, touching on law, faith, and social issues.  He is the compiler and narrator of The Daily Bible (the NIV and NLT arranged in chronological order), and posts weekly devotionals on Facebook, drawing spiritual applications from current events.