Redefining Our Hyper-Partisanship
Right now we are living in a "hyper-partisan" time in America. Sadly and ironically, that is one thing most of us can agree on.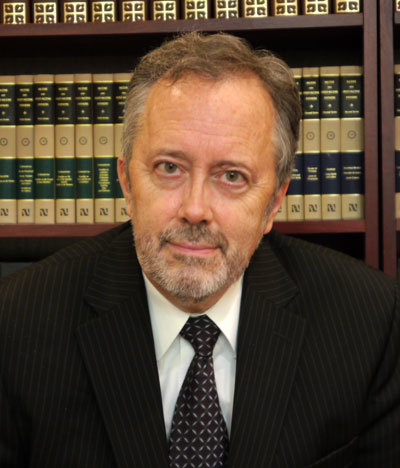 Right now we are living in a "hyper-partisan" time in America. Sadly and ironically, that is one thing most of us can agree on. The sharp partisan divisions between otherwise close friends and dear relatives are so huge that in some circumstances it has become a colossal challenge to have civil discussions about anything! Much of the media sees no need to help bridge the hyper-partisan chasm because so many media outlets themselves are very heavily invested in just one side. I grieve! Serious dialog on civic values has always been challenging to foster. Now it is nearly extinct.
I grieve for many of our families and friendships, because there are so many topics that they cannot talk about. I also grieve for our churches, because so many core Biblical principles including, protecting life, liberty, mutual respect of our fellow images of God, love of neighbor, and blessings for enemies – are broadly ignored. Moreover, I grieve for our country, because without a deep mutual respect and unity, we all lose.
I grieve for God, too, who has so repeatedly, abundantly blessed the United States of America. And yet we are not unified even in thanks to God or in honoring him or the unifying principles and exemplary models he has given for vibrant community and mutual respect.
A cure, I believe, is to refocus our issues and completely redefine "hyper-partisan." The ancient Greek "hyper" means "over," "above," and even "for," not just "extreme." Current examples include "hyperspace" and "hypersonic." We citizens and leaders can seek and find wholesome unity and problem-solutions "above" the present political fray, "over" the present morass and "for" one another – three wholesome "hypers"! After all, one of the most fruitful ways to solve a pesky problem is to dissolve it on another level – on a higher or "hyper" level, over and above the mind-wrenching levels of mere dissonance, distortions, and distrust.
Jesus loved the word hyper. For example, he taught that we should love God hyper (above) our other loves, that we should pray hyper (for) our enemies. The Communion is his body given hyper (for) us and his blood shed hyper (for) us. He taught that we, his students, were not hyper (above) him, the Teacher – but should live as he lived and taught. Jesus frequent use of hyper can help us elevate it in our present-day politics.
Currently in America, people for the most part are not going to sacrifice their partisan views anytime soon. So what can we do?
The cure, from my perspective, is to begin to embrace the bigger Biblical perspective and call to action. Since Biblical perspectives and actions embrace a so much larger view, God's all-wise view, that it is much higher (more "hyper") – and certainly much more vibrant, holistic, and unifying – than present partisan perspectives.
Allow me to give two examples of how singular Biblical teachings dramatically embrace twin civic causes – one that is traditionally a Democratic Party issue and the other that is traditionally a Republican Party issue.
The first teaching is that God is surely pro-life. The Lord created life, and one of his names in both the Hebrew Scriptures and the New Testament is "Life." In his final sermon, Moses urged all the people of Israel to "choose life...because the LORD is your life" Consequently, both philosopher John Locke of the British Glorious Revolution of 1688 and statesman Thomas Jefferson of the American 1776 Revolution overtly relied on Biblical teachings to proclaim "life" as an ultimate and divinely given right for all people. This is a unifying truth! Historically, this Biblical teaching has galvanized and impassioned people for transformative Biblical action, unity and progress.
For the Democratic Party, protecting life has been especially about improving and protecting the natural environment – "creation care," as we evangelicals call it – to make the world more livable for all human beings. Most Republicans also deeply share this Biblical commitment to environmental stewardship – an elevated responsibility the Lord gave first to our earliest ancestors! Nevertheless, the Democratic Party has generally articulated and overtly acted on this priority of environmental stewardship more consistently than the Republican Party.
For the Republican Party, the mission of protecting life has been especially about reducing abortions, including eliminating elective abortions. Seeing every baby as precious in God's sight is an unambiguous Biblical value that has inspired heroic programs to assist mothers in crisis and to find loving homes for unwanted babies. Considering elective abortion as a kind of "murder," Republican Party policies have been focused on protecting babies' lives through public policies and through restricting public funding of abortions. Many in the Democratic Party are also displeased by the number of abortions that are performed, but their party and its national candidates have increasingly supported an unrestrained "right" for mothers to "choose."
In 2004, when the National Association of Evangelicals (NAE) published a statement that endorsed creation-care and life for unborn babies as two of seven principles of Christian civic engagement, the NAE was attacked by some evangelical leaders who were more right-wing Republican than Christian. These leaders were unhappy that the NAE put creation-care in the top list of civic principles along with life for the unborn – even though both positions are Biblical and consistently pro-life. In a published interview with the NY Times, my comments as an NAE Board member and contributor to the NAE statement pointed out that livable environments are top Biblical priorities both before and after birth!
Far too many of our leaders let their party loyalties force blinders onto their perspectives. Regrettably, I know fellow charter members of the Evangelical Environmental Network, for example, who have never spoken out against the tragic slaughter of babies through elective abortions.
It is a sin to see the wonderful issues of life so torn by blinding partisan loyalties. Instead of hyper (excessive) partisanship, we need to be hyper (above) the partisan divides. The redefined hyper-partisanship – "above" the parties, "above" the partisan divides – that I am recommending would liberate us to be truly and consistently pro-life for human life both in and out of the womb. And this broad affirmation of life can help lead us out of our present mutually-destructive partisanship – and to act for life consistently.
Second, God is surely pro-liberty, too. Liberty is a major theme of the Bible. Leviticus 25:10 was cast onto the Liberty Bell twenty years before the Declaration of Independence. Nevertheless, the two major American political parties focus quite differently on liberties – even though these liberties are not incompatible with each other. Republicans are generally strong defenders of religious liberty and the freedom of conscience for a person not to be forced to violate sincerely held beliefs. They also support school choice and vouchers that liberate parents to select better schools for their children when their neighborhood schools are failing.
In contrast, the contemporary Democratic Party has been more vocal in support of the liberties of civil rights for racial minorities – and now for gender identity minorities. Both parties also support the liberating power of good education for children – the Democrats mainly through efforts to improve the public schools and teachers salaries, and the Republicans through a competitive broad menu of improved school options.
Every one of these liberties matter, and they each have Biblical foundations and can have beneficial and Godly consequences. Religious liberty, the liberties of civil rights, and the freedom of conscience are the most obvious. However, even liberties for gender identity minorities can have a Biblical place. After all, God chose from the beginning to give humans the right to be wrong, and in Romans 1 we learn that God gave some people over to their degrading passions! Within God's governance, people have always had the liberty to sin. We teach against sin, but we cannot legislate holiness. People are at liberty in non-violent sexual sin to demonstrate the emptiness of lust.
In the excellent NAE seven principles of civic engagement, both religious freedom and human rights (including civil liberties) are included, even though the former has been more the passion of Republicans and the latter more the zeal of Democrats. The NAE takes a position hyper (above) both parties, as a prophetic witness against blinding partisanship.
These two Biblical teachings – life and liberty – have undergirded so much of what has made America great. It is especially tragic that these Biblical teachings are themselves each being shredded into pieces by deadening, disorienting partisanship. No wonder our country is now so torn.
The "hyper-partisanship" that we need is not the "hyped-up" destructive rhetoric, suspicion, ill-will, and fake news that is doing only harm. The "partisanship" that can help redeem the situation involves going hyper (above) the political parties to the holistic core Biblical principles of life and liberty. So let us renew our awareness that some of the principles of the other person's party are also pieces of more whole principles from God and in the Bible, hyper (above) both our parties.
It is time for truly Godly people to hold the partisan leaders' accountable to the "hyper standards" that truly unite, that are broadly taught in the Scriptures, and that are from the living God hyper (above) all of us. Perhaps the NAE 2004 statement is due for another re-read now in 2018. And may our love of God hyper (above) all grant each of us true liberty from the bondages of our partisanship and give us new life together, in him.
Paul de Vries, PhD, pauldevries.com, is the president of New York Divinity School, and a pastor, author, and speaker. He is a specialist in Biblical hermeneutics and ethics and a life-long advocate of Biblical activism.