The Church has solutions for post-Covid education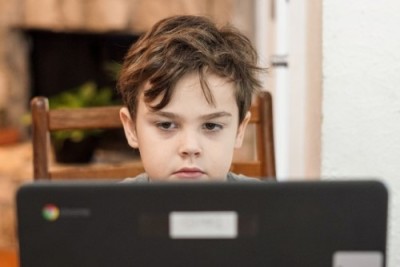 Education is in crisis.  Teachers, students, parents all know it; anyone with even a tenuous connection to the education system knows it.  A global pandemic did not cause this crisis, but it has shown a spotlight on increasing problems and turned subtle warning signs into glaring marquees of distress.  Cracks in the system that have been noticeable for decades now seem as deep chasms that perhaps cannot be bridged, let alone mended.  At a time when society's push for individual rights is at an all-time high, accommodation for individual educational needs is at an all-time low—even though the technology is available to do it.  This is because the promotion of state-mandated conformity and the promotion of contrived individualism are mutually exclusive.  One cannot accommodate the other. That's why a new approach is needed.  The church can provide a solution.
The Problem
It has been a full year since the world shut down and schools began scrambling to change their entire method of education.  Government schools rushed to figure out how to provide online education, and to do so with no existing infrastructure in place for the teacher or the student. Private schools found themselves in only slightly better situations, simply because they had to do it on a smaller scale.  In the assumption that shut-downs would only last a couple of weeks, simple stopgap measures were taken.  Some schools took an extra week of Spring Break.  Others sent busy work home with students, prepared to go back to "real" instruction once in-person classes resumed.  Once it became evident that learning would be virtual for the remainder of the year, learning became even more rushed, patched, unplanned, and inadequate.  It was justifiable; after all, it was only for one quarter, right?
Now here we are a full year later.  What was novel is now the norm.  Virtual learning has become an essential and integral part of education.  Platforms such as Google Classroom and Zoom are part of the common vernacular.  Curriculum companies have pushed to meet the needs and demands; schools have exceeded budgets in trying to catch up with the demands.  And students?  Students are failing.  At the end of the fall semester, F grades had spiked by 83%.  Teachers?  Teachers are pulling their hair out.  Ask any teacher and they will tell you they are working harder and accomplishing less than they have in their entire teaching career.  Parents? Parents are at their wits' end. Even non-essential workers had to go back to work, yet their kids are still learning from home with no supervision. How do you homeschool when you aren't home?
Many school districts have declared that the student shouldn't be held responsible for a global pandemic.  Therefore, even if a child does no work for the 2020-2021 school year, they will still not be given a failing grade.  They will move on to the next grade, and the next teacher will have to determine how to proceed. (Congratulations, Sixth Grade teachers.  Next year you will be teaching Fifth Grade.)  Conversely, a chronically-ill student in Florida who homeschools through the state-provided virtual system is still required to attend a brick and mortar school for standardized testing.  Regardless of the individual needs of this straight-A student, if they do not attend in-person standardized testing, they will be given a 59 on their student transcript.  They will, however, still be promoted to the next grade. So much of public education is upside down!
Who is being served by passing students who are failing?  Whose needs are being met?  Certainly not the student's.  Not the parent's.  Not society's.  What is being accomplished in this commitment to the status quo?  In twenty years will it be enough to explain that we have an entire generation without basic skills simply because the education system could not handle a global pandemic?  Or will America continue to progress downward in the global ranking of education?  Are we really so ill-equipped that we will continue to patch up a failing system with bubble gum and duct tape, just because no one could figure out how to meet the crisis?
For years we have hollered that the educational system is broken and must be fixed.  The GW Bush administration tried to fix it with No Child Left Behind, and left us with a system that teaches a test rather than conceptual learning.  The Obama administration tried to fix it with Common Core, and left us with such a convoluted set of "essential concepts" (such as Critical Race Theory and sex-equality education) that the teacher has no time for the Three R's. Covid has done nothing but highlight and exacerbate these weaknesses.  The entire education system has been systematically deconstructed over the past 12 months, and no amount of patching and stopgaps are able to hold up. The mandate is clear:  If you want your child to have an education with any sort of normalcy and educational value, the parents must start taking charge of their child's education.  After all, when the world shut down, who was left with the responsibility?  The parent.
And parents are stepping up. Unwilling to settle for mediocre but passing grades, parents are making changes to their entire family life in order to improve their child's educational chances.  Parents used the availability of working from home to monitor their child's progress.  Private tutors have become small classroom facilitators.  As pod schools became a trend in the fall, churches began opening their doors to host virtual learning.  Purely by necessity, the responsibility for learning has returned to the cornerstones of society:  family and church.
The Solution
The church CAN HELP!  We have outlined a bleak and frustrating situation.  The pains and annoyances of the current educational market provide the church with a unique opportunity for ministry.  Here is a way for the church to not only reach into the community and assist in real-time problems, but it is also a way to fulfill the Great Commission.  How often have we regretted that churches only get 3-5 hours per week with a child, but the school gets 30-40?  How often have we lamented the wicked, vile things being indoctrinated into our children, and wished there was a way to shelter them from the evil?  You can provide a shelter from this onslaught, and at the same time instill Biblical values into this generation.  The church can provide a high-quality education that fills in the many learning gaps that have been created.  The answer is individualized Christian education.
One group of people was not taken by surprise by the global shut down.  This group continued their child's educational studies with little to no accommodations being made.  Parents, schools, and educators who already use individualized Christian educational curriculum saw barely a hiccup in the education of their students.  Christian schools using individualized, self-instructional curricula (e.g., Ignitia or Accelerated Christian Education) simply sent the necessary materials home with the student and continued to monitor their progress in the same way as before. Homeschoolers never even looked up. Students finished the year with a complete, uncompromised transcript.  Parents and educators didn't spend the summer trying to figure out what to do in the fall.  It was business as usual. One such school in Massachusetts was able to report that 75% of the student body had completed 100% of all required assignments for the year with no adjustments or accommodations for COVID. This is unheard of! However, it is commonplace in Christian schools with individualized programs.
The media and medicine are saying that virtual learning is harmful to students, but what about the success stories? It is certain that Zoom classes on a strict schedule don't work. Yet it is also certain that individualized, self-instructional curricula (that have been around for 50 years) do work and produce results.
It's now time for the church to leverage what we've learned. Daily discipleship through effective Christian education is possible for our children. As parents take up the mantle of responsibility for their children's education, the church must be a support system. Pastors need to thunder sermons on this topic regularly. Maybe it's time for the church to start a school. Perhaps opening the doors of the church building so that families can practice shared responsibility for learning is a better format for your congregation. Whether it's an every day program, a homeschool hub, or a hybrid approach, the church needs to be a presence and encouragement.
This level of ministry opportunity hasn't been seen in decades.  People are looking for answers.  They are looking for solutions.  The church leadership needs to be like Moses and help guide in the great exodus from secular education that is taking place.  Let's provide a place of shelter, hope, and help to our families and communities.  In the process, we can share the Gospel and train a new generation of Christian leaders to be faithful to the cause of Christ.
Angel Parrish
 is a Christian educator, writer, and editor living in The Villages, Florida. She has written curriculum for several Christian and conservative education companies for 25 years.  She is the Director of Educational Services for Global Christian Educators Association.
Dr. Adam Rondeau has served as a Christian educator and administrator as well as a pastor for over two decades. He is an author, adjunct professor of the Bible and currently serves as the director of ViewPoint Christian Academy in Southbridge, Massachusetts as well as the Assistant Administrative Director of Global Christian Educators Association. He holds three earned degrees in Christian Education, Theology and Leadership.