The most important decision anyone will ever make in their life is to follow Jesus Christ as your personal Lord and Savior.  Jesus wants to take the sinfulness of our lives and redeem our lives and souls for His glory and our good.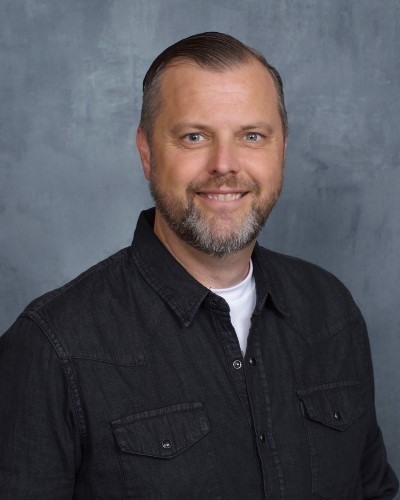 There is nothing more powerful than the resurrection of Jesus, but even the people in Jesus' day had a hard time believing He resurrected from the dead. Matter a fact, they went to the tomb to further prepare the body for burial and when they arrived, they found the stone rolled away from the tomb. They went in and did not find the body of the Lord Jesus. While they were confused by all of this, two men appeared to them in dazzling apparel. The two men looked at the disciples of Jesus and Luke 24:5 records what they said to the disciples, "Why do you seek the living among the dead?6 He is not here but has risen."
What a moment!
He is not here but has risen.
At our church we have a tradition every Easter Sunday where the pastor declares, "He is Risen!" And the congregation responds, "He is Risen Indeed." It is my understanding this is a Lutheran tradition, but as a good Southern Baptist, we don't mind stealing anything that puts the focus on Jesus and the Gospel, the Good News!
When the men in dazzling clothes spoke to the disciples of Jesus, it jarred their memory and they remembered Jesus words. The trauma of the crucifixion was excruciating to their hearts and minds. They were numb with trauma. The resurrection exceeded this trauma in their minds and the one that lived in them was greater than the trauma they had endured around them.
Luke tells us in Luke 24:8, "They remembered his words." Luke tells us in Luke 24:10, it was Mary Magdalene and Joanna and Mary the mother of James and other women as well who told it to the apostles.
When the Apostle Peter heard that Jesus was alive, he jumped up and ran to the tomb.
What a moment for Peter who had just betrayed Jesus! Luke tells us in Luke 24:12 that he looked in the tomb and saw the linen cloth of Jesus and marveled at what happened.
Jesus has a way of restoring hope in the darkest moment of our lives, that's what the resurrection did and does for you and me.
On the day Jesus was resurrected, he met a couple of the disciples on the road of Emmaus.
It appeared to them evil had won.
But evil never wins in God's economy, it just appears for a time like it does. Jesus meets the two disciples on the Road of Emmaus, but they don't recognize him.  He plays dumb acting like he didn't know what had just occurred in Israel. He talks with them and they recount the story to him. I am sure Jesus was smiling on the inside the whole time. He tends to do that when we are busy educating him about things that pertain to Him.
Eventually Jesus opens their eyes, so they recognize that it is Him. They make this famous statement to themselves in Luke 24:32 "Did not our hearts burn within us while he talked to us on the road, while he opened to us the Scriptures?"
They didn't know it, but they were experiencing the conviction of the Holy Spirit's presence through Jesus.
When I was eight years old, I experienced the conviction of the Holy Spirit for the first time in my life. Let me say it another way, "My heart burned within me while God talked to me for the first time in my life." It was during a revival service at Antioch Baptist Church in Knob Lick, Kentucky. I remember it was during the final song and we were inviting people to give their lives to Jesus. I had never felt like I needed to give my life to Jesus until that day.
I had never experienced this before and didn't know what it was. I just knew I was emotional. I asked my dad about it. He explained to me that what I was experiencing was the conviction of the Holy Spirit. He explained to me I was a sinner, Jesus died for my sins, and if I were to die without him, I would go to hell. I would be separated from God forever. I didn't want that. He told that when I experience this again, he would pray with me to receive Christ.
The next night, nothing.
However, the following night, I felt God speaking to me and calling me to be His child. I ran down the aisle and gave my life to Jesus. I fell in the floor at my dad's feet. He wept as he prayed with me. It was one of the most special moments of my entire life.
The next day, my mom took me and bought me a Bible
It was my first Bible.
That was forty-one years ago!
I still have that Bible.
Maybe your heart is burning right now, and it is scaring you.
I think back to the disciples' initial fear of experiencing God's presence. Jesus spoke peace over them in Luke 24:36 and told them in Luke 24:48 to stay in the city until they were clothed with power from on high.
What does it mean to stay in the city until you are clothed with power from on high? It means "stay here in the city until the Holy Spirit comes and fills you with power from heaven.
This Easter season I encourage you to gather with others like the original disciples in anticipation of God filling you with power from heaven. When He does, go out and share the glorious news of God's Good News that Jesus is risen, He is Risen Indeed!
That's good news!
Happy Easter!