Transitioning from atheism to agnosticism to Christianity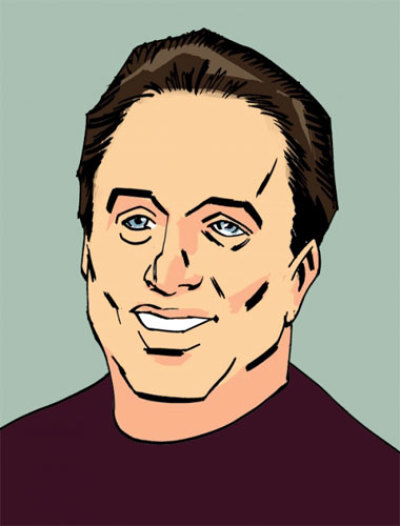 There is no question that Christianity presents some startling claims about God, man, and two extreme destinations where human beings exist forever. The fact that these claims are extreme has nothing to do with whether they are true or false. What makes Christianity true is that it is rooted in ultimate reality and absolute truth, rather than in subjective opinions and personal experiences.
One would expect that if Christianity is indeed the truth, then those who surrender themselves to its message would begin to experience new life, new motivations, and new perspectives. And this is exactly what has occurred all over the world for the past 2000 years.
You see, the essence of Christianity is not: "Do morality better." Instead, the essence of Christianity is: "Be forgiven of your sins and receive a new heart." Once this new heart is received, the receiver begins to love the Lord and cherish God's amazing goodness and grace. Without a new heart, no one is capable of loving God and joyfully serving Him.
When an atheist starts to become open-minded regarding the historical claims and spiritual promises of Christianity, he finds himself moving into position to transition. After all, it is irrational to ignore the extreme claim of eternal suffering in hell, especially if you have never seriously considered the historical evidence for Christ's resurrection.
Once you meet the Lord, you will never again laugh off heaven and hell. And it is critical that you meet the Lord and trust Him as your Savior before you stand in His presence on Judgment Day. "For we must all appear before the judgment seat of Christ." (2 Cor. 5:10) In other words, the day of reckoning is coming, and nothing but the blood of Jesus can wash away your sins. The miracle of conversion happens through faith in Jesus, as you repent of your sin and trust Christ to forgive you.
When considering the universe around us, the atheist says, "It is lazy for Christians to fall back on the premise that 'God did it.'" Christians, meanwhile, have this perspective: "It is lazy for atheists to reject the reality of God, while refusing to consider what a new heart could do to change their worldview and their perception of ultimate reality."
Every atheist believes there is no God. The Christian looks at this belief and says, "It is a lazy approach to discovering ultimate truth. It is a cop-out. Atheism makes an absolute claim about a matter that cannot be proven or disproven scientifically." Therefore, Christians encourage atheists to be rational about the matter. That is to say, be open to the idea that you may be wrong in your absolute position concerning God. Be open to the idea that God could actually give you a new heart if you were to place your faith in the Lord after investigating the evidence for the resurrection of Jesus Christ from the dead. And be open to the idea that it is impossible for science to answer the questions related to the nature of God and the nature of man's immortal soul. 
Sadly, the atheist lives in a self-imposed prison rooted in fear and superstition. It is reactionary, irrational, and hostile to discovering the truth about Jesus Christ. For example, what is rational about talking yourself out of even considering the extreme eternal destinations of heaven and hell? You can mock these ideas and refuse to even consider them, but you do so to your own peril. How much better it would be to allow yourself to make the transition from atheist to agnostic. Such a transition would begin to unlock the prison doors and allow your soul to be set free, provided you continue to press on beyond the point of merely saying, "I don't know whether or not God exists."
When compared to the atheist position, the agnostic position allows a person more freedom to consider the evidence for Christianity. It keeps an open mind on the subject and maintains a measure of humility concerning ultimate reality. The atheist, on the other hand, demonstrates no such humility toward ultimate reality. Atheists bury their head in the sand and typically refuse to even consider what a new heart could do to alter their personal worldview. A recent debate between John Lennox and Peter Atkins is a case in point.
Few atheists make the leap to Christianity without first rejecting atheism in favor of agnosticism. This rejection of atheism requires a somewhat humble perspective regarding ultimate reality, and a willingness to admit that you may be wrong about Christ and the claims of Scripture. (See my article, "Scientism Stems From a One-Dimensional Worldview.")
Christianity is an evidence-based faith. And it makes no sense whatsoever for you to base the eternal well-being of your soul on fear and superstition. You owe it to yourself to check out the claims of Christ, as well as the evidence for the resurrection of Jesus Christ. If you choose to embark on this spiritual journey and consider the historical evidence with an open mind, you may be surprised where the evidence leads you.
Either way, you are doing yourself no favor to bury your head in the sand while pretending that Jesus Christ could not possibly have anything to say concerning your life, your death, and the extreme destination that awaits your soul the moment God decides to "shut off your oxygen tank" so to speak.
I encourage you to consider the evidence with an open mind my friend. You were created by God to enjoy a relationship with your Creator, and this satisfying experience will require a new heart. There is no other way to enter a relationship with God except through Christ, who said, "I am the way and the truth and the life. No one comes to the Father except through me." (John 14:6)
You get to choose for yourself whether or not to make the transition from atheist to agnostic, and then from agnostic to Christian. It is not likely to happen overnight, but just remember: You only have so many days and nights left in this life before you will be held accountable by your Creator for what you have done with the claims of Jesus Christ. So choose wisely when deciding what issues to investigate, and what issues to merely shrug off as something that "couldn't possibly be rooted in reality."
You will never know ultimate reality until you embrace what God says about life, death, the forgiveness of sins, and the only two eternal destinations available to man and his immortal soul.
By the way, here are some other articles I have written that you may find helpful in your quest to base your life upon ultimate reality and absolute truth.
"Three Things Atheists and Christians Have in Common"
"Does Christianity Produce Agnostics?"
"Can Faith Lead to Abiding Certainty?"
"Does Christianity Stand on Faith or Evidence?"
"40 Questions to Determine the True Religion"
"The Messiah's Critics Couldn't Produce His Body"
"There Are No Atheists in Hell"
"The Mathematical Proof for Christianity Is Irrefutable"
Dan Delzell is the pastor of
Wellspring Church
in Papillion, Neb. He is a regular contributor to The Christian Post.