Why Christians must improve our self-awareness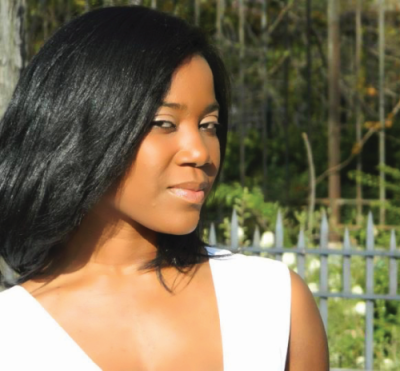 A friend of mine told me recently that some people seem to know God but they don't know themselves. It's a controversial statement, if I've ever heard one. I mean, how can one trace the ins and outs of the master of the universe but not be in touch with their little old self. Come on. How hard can it be? Apparently, for many, very hard.          
The typical Christian has been taught to hide behind a veneer of godliness. Now, this is not taught overtly. It is more of an indirect, subtle indoctrination of keeping up appearances. If you say you follow the teaching of the greatest man who ever lived, then you should look the part, right? Seems fair.               
But, what does that mean for the average Christian:                  
If I'm having a bad day, then I shouldn't say it or show it.                  
If I'm struggling with same-sex attraction, then I'll pretend that I'm straight.
If my kids are running the streets, then I'll say they're not feeling well and can't come to church this Sunday.
Simply stated, if I'm a Christian, then I must trade self-awareness for self-denial.
To be honest, this school of thought is — for the most part — well-intentioned.
We usually think these approaches are best: 
1. We should be more preoccupied with God than ourselves because he's our only hope to becoming our best self.
2. We need to be more focused on the not-yet-realized promises of God than on our current messy circumstances so we can stay sane.
3. Other people need to be inspired by us, not let down by us, and that's how they'll start believing in the power of Christ, too.
I'd like to challenge those three notions with a vote for self-awareness in one's Christian walk.
Christians and self-denial
I've known about this self-denial practice for much of my life, yet found it particularly problematic in dealing with the opposite sex.               
I would meet Christian guys who, for the sake of maintaining their Christian reputation with me, would not tell me the whole truth about their past and even present experiences. They would tell me tall tales.              
I got so fed up with their half-truths that I became resigned to the fact that Christian men were, I hate to say it — frauds. They had big talk but no action. They had their nose buried in the Bible, yet their lives were unproductive. They could prophesy, pray, speak in tongues, and preach the Word, yet they were so far removed from self that I couldn't trust them with my heart. They wouldn't be real with me or, even God, about their weakness.
The question is: Why is it so hard for Christian men and women to practice self-awareness?
Perhaps it is largely due to a real desire to do what Galatians 5:24 instructs: "crucify the flesh with its passions and desires."
We use this scripture and many others like it to distance ourselves from our sin but this becomes a very sticky situation when these areas of flesh show up in ways that we didn't expect. I say, do not get caught off guard. Deal with it!
Why Christians should practice self-awareness       
St. Augustine, an early Christian theologian who developed much of Western Christian thought, knew the importance of self-reflection. 
"People travel to wonder at the height of mountains, at the huge waves of the sea, at the long courses of rivers, at the vast compass of the ocean, at the circular motion of the stars; and they pass by themselves without wondering," he wrote.                  
I get it. It's the absent-minded professor syndrome. One becomes so engrossed in the study of a subject like anthropology, biology or Christian hermeneutics that you forget what day it is or that you have to brush your teeth or that you need to get some dinner. 
The study of God and his scriptures can be so overwhelming that you can get lost in it. I understand.                
But, if you've not stopped to meditate on what your frailties are, then — even after you've studied God and His Word — you may still be stuck. Why? You are not making a habit of bringing these frailties to the God of the universe who is able and also willing to heal you.
We think that Apostle Paul's main teaching of having "died to sin" (Romans 6:2) and to "consider yourselves dead to sin" (Romans 6:11), means that we shouldn't think of our weaknesses at all. But the teaching about death is actually death to sin, not death to your present self.
And, Paul was a man who was aware of his own weaknesses and even boasted in them because it was through his weakness that God's strength was perfected in his life. His weakness left room for God to work.
Sam Storms, pastor and author of the blog post "Self-Awareness and the Sufficiency of Christ," writes:
To be 'aware' of oneself in the way that I have in mind is to be conscious and forthright about our tendencies and inclinations. To be self-aware is to possess a keen sense of the way we impact other people. To be self-aware is to have a clear grasp on why we react the way we do when we encounter adversity or threatening circumstances. It is to be in touch with how we think and what we value and why we make the choices we do.       
Do you know what makes you tick?
Do you know what triggers anger in you?
Do you know how you react to pain?
Do you know how you learn best?          
The Proverbs also speaks of self-awareness.                 
"The purpose in a man's heart is like deep water, but a man of understanding will draw it out" (Proverbs 20:5).                  
The Psalms of David are classic examples of frequent self-awareness, perhaps no more so than Psalms 42 and 43 where he speaks to himself.                 
"Why are you downcast, O my soul? Why so disturbed within me?" (Psalm 42:5,11, Psalm 43:5)                        
We've been silently indoctrinated to think that if we divorce ourselves from selfish desires, then we will become more godly.                 
I suggest that we bring those selfish desires to the altar and let God deal with them. Be honest with Him. But, it starts with identifying those fears, hurts, pains, frustrations, and sins. 
The more we become in touch with self, the more we will be grateful for the love of God and, all the better we will serve Him.       
Perform a self-awareness check                 
So, in an effort to become more self-aware, why don't you start here? Ask yourself the following questions:         
What makes you happy?
What is your greatest strength and weakness?
What irritates you about other people, and how do you deal with it? 
How do you define doing a good job?
What is your greatest fear? 
What three character traits would your friends use to describe you? 
What's the last book you read?  
What's the best movie you've seen in the last year?  
What do you do in your spare time?
What are your lifelong dreams?
What top 5 qualities are you looking for in a life mate?  
Listen, really be honest with yourself. If you're forced to give a preachy answer like, "God hasn't given me the spirit of fear," know that that will not get you any closer to conquering fear.
It's okay to be weak. Because that's when you're able to give God the power to make you stronger.