Weekly briefing: Coronavirus continues to spread, Iranian Christians released, James MacDonald returns to preaching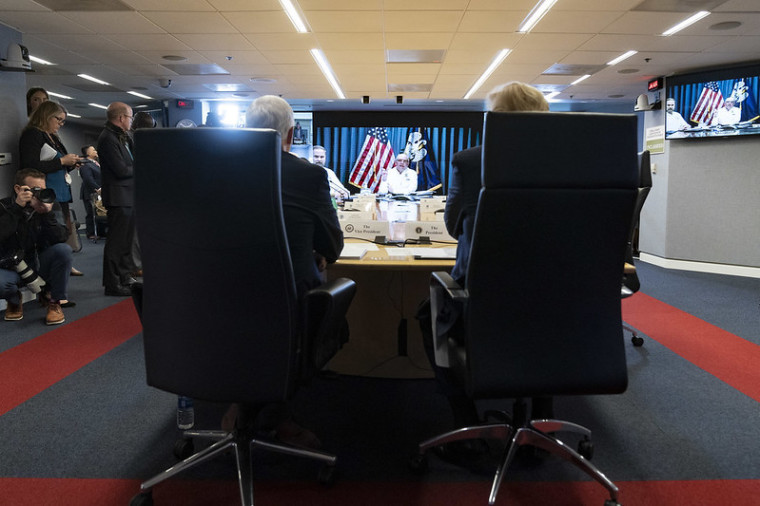 We've compiled the top stories of the week. Here's what you need to know:
Coronavirus updates
Coronavirus cases in the U.S. have spiked to over 16,000 and more than 200 have died in the states so far. One family suffered the loss of four people within one week.
Amid ongoing panic, several pastors — including Max Lucado, Miles McPherson and Jentezen Franklin — have urged people to turn to faith over fear.
"Instead of allowing anxiety into my heart, faith goes into my heart so that later, what I say is, 'Things are tough, but I believe in a good God and He's on the throne.' I become one who purveys hope instead of fear." — Max Lucado
Churches saw record-breaking numbers online for their worship services after they closed their doors to prevent the spread of the coronavirus.
Sight & Sound Theatres canceled its shows, including the new "Queen Esther," for the rest of March. Christian artists, including Lauren Daigle and TobyMac, suspended their tour dates and performances.
Meanwhile, the newly released "I Still Believe" is heading to video-on-demand platforms just one week after hitting the big screen.
Read:How Christians should respond to the pandemic
Iranian Christians released from prison
Several Iranian Christians, including the brother of an Iranian Christian who met with President Donald Trump, were released early from prison.
Ramiel Bet Tamraz had been serving a four-month prison sentence for participating in house churches.
Over 85,000 other prisoners serving short-term prison sentences were freed in an attempt by the Iranian regime to combat the spread of the coronavirus in its overcrowded prisons. Though some will be required to return, Tamraz will not have to serve the remainder of his time.
Iran is among one of the hardest hit countries with now over 19,500 coronavirus cases and more than 1,400 deaths.
Biden inches toward presidential nomination, promises female VP
Former Vice President Joe Biden won three more state primaries (Arizona, Florida and Illinois) on Tuesday and currently has 1,186 of the 1,991 delegates needed to become the Democratic presidential nominee.
During Sunday's debate with Sen. Bernie Sanders, Biden promised to select a woman to be his vice presidential running mate and reaffirmed his opposition to the Hyde Amendment, which prohibits federal funding of most abortion procedures.
Court rulings: Church can keep tax-exempt status; Katy Perry not guilty of copying Christian song
A three-judge panel of the Wisconsin Court of Appeals ruled this week that a church that has been allowing patrons of a nearby concert venue to park at its lot, can legally maintain its tax exemption.
Judge Joseph Donald overturned a circuit court ruling against Central United Methodist Church of Milwaukee, noting that it does not constitute for-profit activity as concertgoers are not required to make donations to use the parking lot.
In another ruling this week, U.S. District Judge Christina A. Snyder overturned a jury's verdict that found pop star Katy Perry and her collaborators guilty of copying a Christian rap song for her hit song "Dark Horse." 
The judge ruled that elements in the 2008 Christian hip-hop song "Joyful Noise" by rapper Marcus Gray were not "particularly unique." Gray, professionally known as Flame, plans to appeal.
James MacDonald returning to the pulpit
A year after he was ousted as leader of Harvest Bible Chapel, James MacDonald will be returning to the pulpit this weekend. He'll be preaching an eight-part series at Calvary Chapel South Bay.
With in-person services at the California church canceled due to the coronavirus, MacDonald will mostly be preaching to people online. He said he feels "that my heart is ready now."
In case you missed it
Retiring megachurch pastor opens up about struggles with anger
Podcast
Exiting the Watchtower: 2 former Jehovah's Witnesses meet the living God
Pray for
Christian family in India who were assaulted, expelled from their village for refusing to renounce Christ
New releases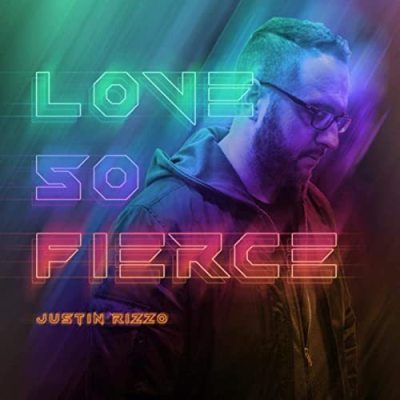 Albums:
Love So Fierce by Justin Rizzo (March 20)
Goodness of God by Jason Ingram and Essential Worship (March 20)
Books:
Our Good Crisis: Overcoming Moral Chaos with the Beatitudes by Jonathan K. Dodson (March 17)
On Death (How to Find God) by Timothy Keller (March 3)